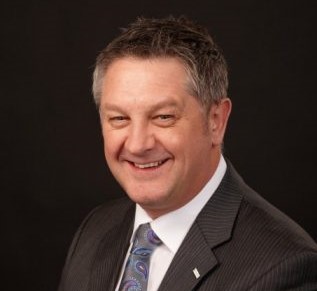 Now that Purplebricks has thrown in the towel on self-employed agents, how long will it be before others are forced to follow suit?
There's long been speculation that HMRC has been breathing down Purplebricks' necks, so why should this be any different for the likes of eXp, Keller Williams and Yopa and others who also use the self-employed model?
Some of these companies have international operations where self-employment is pretty tried and tested (though not in Purplebricks' case after bombing in Australia and the U.S).
But over here in the UK, it's simply not how things have been done traditionally. So as increasing numbers of estate agencies turn to self-employment, it's inevitable that HMRC will go digging deeper into their tax affairs.
I don't believe for a minute that anything underhand has been carried out by any of these estate agencies using the self-employed model and they have probably met the test of self-employment set by HMRC, but in the light of recent cases involving Pimlico Plumbers and Uber taxi drivers – both complex for different reasons – and changes to IR35, the tax affairs of self-employed agents have come under the spotlight.
Nor do I believe that this decision taken by Purplebricks will add millions to their ongoing cost base, as has been suggested by other commentators. The only real reason to disrupt your business model so much must surely to be to reduce your cost base to appease your shareholders.
In addition, the company is likely to reduce its headcount to cut costs. The Territory Owners and Local Property Experts are being forced to reapply for their positions and have no guarantee of getting them or of even being located in the patch where they previously worked.
Much as I'm an advocate of full employment and the benefits it brings, it's not fair to pull the rug from under hardworking LPEs and TOs, many of whom have invested sizeable sums of their own money in building up their businesses and now face further costs. A key reason for the company's cull on TOs last year was to give them bigger regions and more accountability, while LPEs had an increase in instruction fees, in both cases to increase their earning potential.
We haven't seen the fallout yet but give it 10 or 12 weeks and I won't be surprised to see a mass exodus of the best, when they realise they will not be able to earn the incomes they were used to. They will be expected to work twice as hard as everybody else in full employment to get their commission on their pile 'em high, sell it cheap model. Commisery, well and truly. The current PR and LinkedIn campaign will drop away as we see high profile departures.
I believe what we're really seeing is the last roll of the dice from CEO Vic Darvey, a man under immense pressure. Since he took over the helm two years ago, he has changed their senior management team, their advertising, their fee structure and now their employment model. Despite its massive and costly ad campaign for the Olympics, they've still managed to lose market share.
What must the shareholders be thinking? I wonder how many bought shares a few months ago when the price was rock bottom only to see it plunge even further? It's gone down 10p in the last couple of months alone to 62p as I write, and from 525p in the summer of 2017.
With such a large marketing budget and low fees, what more can Purplebricks do now? They've changed the model to have more control over their sales force, slashed their pay and they are 'outing' the poor performers. Will these changes now stop the rot and reduce its huge debt mountain? I'm not convinced this will do the trick.
There's a lot of uncertainty right now for agents, at a time when the housing market has started to cool down with the end of the stamp duty holiday, coronavirus cases are ramping back up and the furlough safety net will cease at the end of this month. It's not a great time for anyone to be considering self-employment. It's tough, it's hard work and only the very few at the top make a decent living from it.
Paul Smith is chief executive officer of Spicerhaart.