OnTheMarket plc, the majority agent-owned company which operates the OnTheMarket.com property portal, released a trading update this morning for the year to 31 January 2021.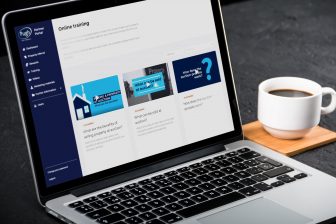 In the Trading Update on 14 December 2020, OnTheMarket stated that the Group expected revenues and adjusted operating profit for the year to 31 January 2021 to be not less than £22.5m and £1.5m respectively.
Following continued strong performance over Christmas and through January, and subject to completion of the year-end audit, the company now predicts for the year to 31 January 2021 to turn an annual loss of £9.2m into a profit of £2.3m, owed largely to improved revenue and a reduction in marketing and advertising costs. They also reflect the measures taken during the year to support agents through customer discounts. 
It expects revenues to be approximately £23m, up from £18.8m a year earlier. Net cash at 31 January 2021 was £10.7m.
OTM says that it generated more than 1.8 million leads in January, with an average of 146 per advertiser. Visits to the site in the month were 28 million and weekly site visits have exceeded 6 million every week since the start of February 2021.
Given that online property portals, dominated by a handful of websites, are by far the most popular home search method, it is perhaps unsurprising to see traffic to OTM's website, like the other main portals, continue to grow. That is why an increasing number of estate agents are spending significantly more money on maintaining an online presence that goes beyond simply listing properties on their own website, but which portal offers the 'best value for money'?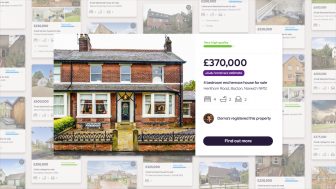 Rightmove remains the most visited UK property portal, Zoopla has consolidated its position as the second largest property website in the country, while OnTheMarket (OTM), launched in January 2015 by Agents' Mutual, continues to try and regain control of the homebuyer audience. But who comes out on top in the battle of the property portals?
OTM, launched in January 2015 by Agents' Mutual, a large consortium of estate agents, including big hitters like Savills and Knight Frank, aiming to regain control of the homebuyer audience, continues to challenge what they previously described as the 'duopoly' of the two big property portals.
Jason Tebb, chief executive officer, commented: "I am delighted that in a year of challenging circumstances, we are able to report that trading was ahead of our expectations from just a few months ago. Our results to 31 January 2021 build on the strong foundations we have in place upon which we intend to deliver our vision of a portal that provides value to customers and consumers at all stages of the property cycle.
"Our broad and deep agent ownership and support, our commitment to fair pricing and our focus on our agent customers at the heart of our business will continue to differentiate OnTheMarket. We will seek to further evolve our offering through on-going product innovation and increasing consumer engagement through targeted, data-led marketing and the provision of a suite of additional services which will benefit estate agents, housebuilders and consumers."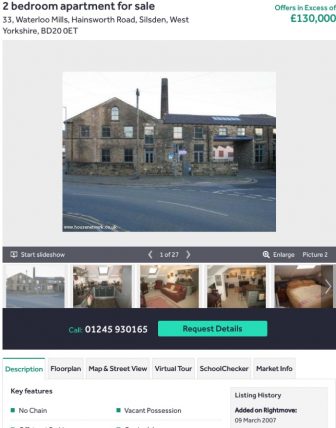 A new report, compiled by Homehere, found disparity in lead quality and value for money between online property portals.The report analysed the sales, lettings and valuation leads from estate agents around the UK all of whom had subscriptions to Rightmove, Zoopla and OnTheMarket from July 2020 to January 2021.
According to the study, Zoopla offered the best value for money per converted lead with an average cost of £83.92, while OTM's cost per lead was almost double the price at £161.76. Rightmove's cost per converted lead came out as £112.15.
When tracking all incoming leads and their outcomes, none of the portals achieved more than 3% success. The researcher found that Rightmove converted 2.65% of leads into a sale or rental, Zoopla 1.9% and OnTheMarket just 1%.
Valuation leads also showed a big difference between the portals, with Rightmove delivering 54% of all email valuation leads to participating agents, Zoopla 43% and OTM just 3%.
Lou Quinn, founder of Homehere, the digital lead conversion system designed for estate agents, said: "We've published this data to bring some transparency to the ongoing conversation around portal performance."What we found was surprising. Areas that we thought the portals would be stronger in, such as valuation leads, actually aren't, with very few of them actually converting to instructions.
"The number of late leads – those that arrive after a property has been taken off the market – was also something that we were shocked at. The research revealed a massive difference between portals, with OnTheMarket reporting 40% of late leads compared to 6% from Zoopla and 5% from Rightmove."
"The data suggests that there's areas that the portals can improve on, maybe focusing more on quality over quantity," Quinn added. "As our customer base grows, we plan to issue a quarterly industry report which will hopefully make it easier for agents to see which channels are generating the most value for them."