A new property portal has launched, taking its stock from agents' own websites without consent, and refusing to remove the property listings when requested to do so.
An angry estate agent has hit out at the practice whereby property details are 'scraped' without their knowledge or permission by the new website, called Propway.
Reece Maddick, of estate agency Aspire Properties in Leeds, was astonished when he discovered his firm's property listings on Facebook Marketplace being promoted by the new website, especially as prospective buyers were being encouraged to email Propway, rather than the estate agents – clearly an attempt to capture data.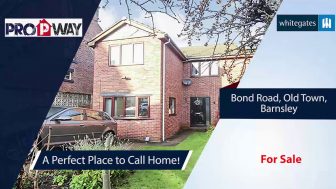 Some agents we spoke with are drawing parallels with controversial website Houser, which also previously listed properties on behalf of agents without consent.
The problem for Propway, like Houser, is that some agents really do not want their properties on it – even if the listings are free.
"We did not give Propway consent to list our properties, and we simply want them taken down," said Reece Maddick, head of estate agency at Aspire Properties in Leeds.
A major concern for Maddick, and some of the other agents we spoke with, is that despite several requests to remove their property listings, Propway has refused to do so.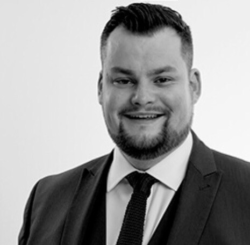 He continued: "This company just can't take it upon itself to take agents' listings. We work hard to win instructions. It's a disgrace. We want our properties removed from this website."
Aside from list agents' properties on Facebook Marketplace, Propway also promotes them on YouTube, where attention grabbing video tours are available with Propway branding.
"Some of our vendors don't want their properties listed on social media," Maddick added. "Propway are taking the p***."
Propway, which describes itself as 'an innovative tech start-up and high energy property portal', claims to focus on 'marketing where the fat cat portals miss out'.
It adds, 'We utilize the best marketing practices to show you the exact same picture the property has to offer to you. On Propway, you will find an intuitive interface that acts as a guide during your house search.'
Propway claims to work with partner agents, mainly in and around Nottingham, which is the main regional focus, along with other areas in South Yorkshire.
'Gold Partners' on the Propway website includes Whitegates Barnsley, Goldkey, Beecroft Estates, Leaders, Aspire Properties, NestledIn, Coppenwall, Keywest Estate Agents, Haart in Nottinham, Merryweathers Estate Agents, Linda Stringer, Spencer The Estate Agent, Happy Sales and Lettings, Jon Archer, Belvoir, Pinks Homes, HoldenCopley, Liberty Gate, Orca Estates, Innes England, SAINT Property Services, Sherwood Estate Agency, Bercote & Co, Renshaw Estates, JP Lettings, Robert Ellis Estate Agents, and Thomas James Estate Agents.
But none of the selected agents from this list that we contacted had ever heard of Propway, let alone instructed them to list their properties.
"We've never heard of them," said an agent at HoldenCopley. "We want our properties removed."
The head of marketing at Pinks Homes commented: "To my knowledge we do not list with Propway. Who are they?"
We have tried contacting Propway, but there was no answer on the landline, while the mobile phone listing on the website does not receive incoming calls.
This is one of several videos EYE discovered uploaded by Propway onto YouTube: