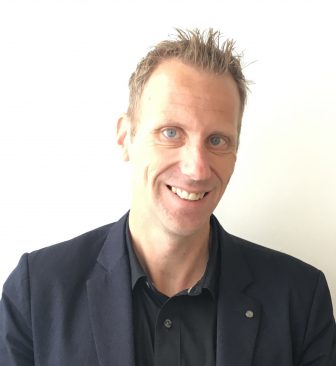 Gary Barker has joined The Lettings Hub as chief technology officer.
The prominent industry tech figure has held a number of high-profile roles, including CEO of The Reapit Group and group chief technology officer at Connells.
Barker will perform the role at The Lettings Hub in addition to his existing board positions.
Barker said: "Having spent over 15 years delivering tech that enables the lettings market, I am really impressed by The Lettings Hub tenancy progression platform, BOX.  The last 12 months has seen the business make some significant – and impressive – tech developments and I'm excited to be able to be part of the next phase of BOX.
"Letting agents need solutions that reduce the costs and time of on-boarding tenants and digitises the lettings consumer journey to make "it far easier for tenants and landlords."
"The innovative Property Passport solution also stood out to me as I can see a huge opportunity to improve the portal and lead enquiry process by providing agents with pre-vetted applicants at a time when there are 8 applicants per property," he added.
The Lettings Hub CEO, Heidi Shackell, described Barker's appointment as "a great start to 2022" for the firm, as it looks to make several key appointments to its senior team.
She commented: "Gary's CV, industry experience and history speaks for itself. There isn't much he doesn't know about PropTech or the property industry, and we're confident he will lead our innovation team to continue to deliver the best pre-tenancy journey, products, and tech to both our existing and new clients. Value and efficiency for our clients drives every decision we make about BOX, and Gary has a wealth of experience in delivering tech solutions that remove challenges and barriers for letting agents – the two go hand in hand and we're confident for the future."
Gary Barker to 'focus on technology solutions' after joining epropservices