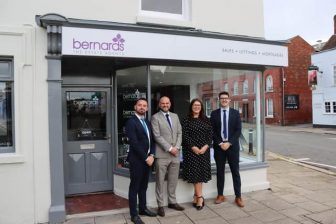 Bernards Estate Agents in Portsmouth has opened a new branch in Fareham, allowing the company to expand into new areas, including Fareham, Whiteley, Stubbington, Gosport and others.
It is the fifth Bernards branch, with existing offices located in Portsmouth, North End, Waterlooville, and Drayton – the latter of which opened earlier this year.
Managing director Daniel Byrne commented: "This new branch will be operating in a completely new territory that we've not previously operated within, so it's a new challenge for all of us but we have an extremely capable and experienced team, who I have every faith in.
"It will mean that we can bring Bernards to a new area and put our touch on the Fareham area.'
The company has plans to open more offices in the near future.