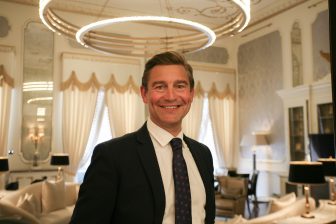 Former Foxtons area director Stuart Bennett has joined Beauchamp Estates as head of sales at its Mayfair office, covering many of London's prime areas including Mayfair, Belgravia, Knightsbridge, St James's, Kensington and Marylebone.
Bennett joins the existing sales team at the Mayfair offices on Curzon Street, the company's international HQ led by founding director Gary Hersham.
Bennett will be leading the existing Mayfair sales team and be responsible for overseeing and growing the sales department in the office.
Beauchamp Estates' Mayfair sales office, which opened in 1979, has a number of prestigious sales listings, including the £55m former Gucci headquarters building, now a mega-mansion, on Grafton Street, the £29.95m former coach house of the Dukes of Culross, now a grand townhouse on Culross Street, a £20m family residence on Eaton Place and a £19.45m residence on Cadogan Place.
Stuart Bennett highlights that clients choose to list their properties with Beauchamp Estates because
In addition, the Mayfair sales department is able to promote each client instruction to the firm's overseas office network (Tel Aviv, New York, Mykonos, Cannes, St Tropez and Lisbon) and database of more than 10,000 applicants.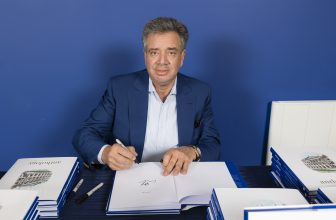 Bennett joins Beauchamp Estates from Foxtons where he had been an area director, overseeing the Park Lane, Marylebone, West End and Notting Hill offices, responsible for setting sales and lettings targets across all four offices for over 110 staff.
Having joined Foxtons in 1998 as a Sales Negotiator at the Notting Hill office, his career saw him gain experience in everything from core deal activity to people management, team building, office management and senior director responsibilities.
Bennett said: "Having left Foxtons after a wonderful twenty-four years I am delighted to be working for Beauchamp Estates who are a global leader in luxury property. Connecting with Gary Hersham was a key moment: his passion and enthusiasm are infectious and create a natural energy and I instinctively knew that Beauchamp Estates was the right home and move for me."
Hersham, founder and director Beauchamp Estates, commented: "We needed a senior individual who was not only an excellent match for the Beauchamp Estates DNA, but also someone who had exceptional experience and knowledge across prime central London property various local markets and an unstinting commitment to clients."