The UK outlet of Warren Buffett's estate agency giant Berkshire Hathaway HomeServices has acquired 163-year-old estate-agency, Marler & Marler, expanding its presence across prime central London.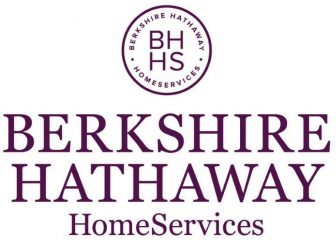 Three years after the US-based franchise network first entered the UK market via a deal with Kay & Co, the company has now taken over one of the capital's oldest estate agents. The move adds some of London's most exclusive neighbourhoods to its growing repertoire of locations.
Currently, the business has offices in Marylebone, Hyde Park and Kings Cross trading under the Berkshire Hathaway HomeServices London Kay & Co brand. The new location will operate as Berkshire Hathaway HomeServices London Marler & Marler.
Samuel Bikhit, chairman of Berkshire Hathaway HomeServices London and Martin Bikhit, managing director, commented: "Strategically a presence south of Hyde Park absolutely had to be our first port of call as we develop the Berkshire Hathaway HomeServices brand in London.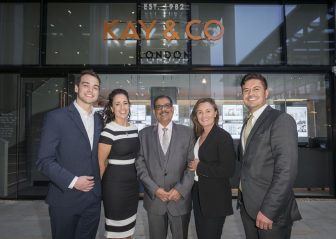 "The prominent Sloane Street location of Marler & Marler gives us coverage of London's true super-prime neighbourhoods and markets, within which our now hugely expanded global client base regularly seek our assistance in finding new homes.
"Marler & Marler is a business with an impressive heritage of 163 years and a valuable database of loyal HNW and UHNW clients which we intend to build upon significantly in the coming years. With the support of Mark, Alun and their incredible longstanding team, coupled with our ability to leverage the Berkshire Hathaway HomeServices global network and resources, we intend to take this amazing business to even greater heights."
Mark Greenland and Alun Jones, both Partners at Marler & Marler, said: "We hugely admire Berkshire Hathaway HomeServices' mantra of 'relationships over transactions' and their 'forever agent' ideology of which they have become revered around the world for.
"We are truly excited about the exceptional opportunity the Berkshire Hathaway HomeServices brand represents and we look forward to expanding the business both in London and nationally – thanks to the global reach of Berkshire Hathaway HomeServices – and embarking on this new chapter."

Berkshire Hathaway HomeServices plans to add up to ten more standalone offices in the capital over the next decade, via acquisitions and JVs with best-in-class agencies.
The company launched a specialist property finance business, called Connaught Private Finance, last year.
Berkshire Hathaway HomeServices global franchise network encompasses almost 1,500 offices, more than 50,000 sales professionals, with key territories including the USA, Canada, UK, Germany, Italy, Spain, Portugal, Mexico, UAE and India.
Chris Stuart, CEO of Berkshire Hathaway HomeServices, said: "We are delighted that this process of incorporating Marler & Marler into the Berkshire Hathaway HomeServices network has finally come to fruition and they could not be a better fit for our brand. Not just anyone can be part of our network – unlike many companies who we speak to Marler & Marler passed with flying colours and we are so happy to welcome them into our world-renowned network.
"We have been operating in London for three years now and have enjoyed phenomonal growth over this period, so it is absolutely the right time to be broadening our presence within this fantastic, truly global city."