New research shows that UK estate agents offer the best value for money compared to most other countries.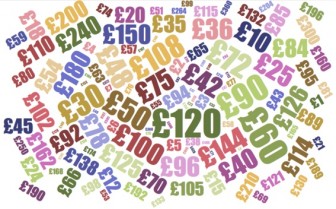 Estate agent comparison site GetAgent.co.uk analysed the average UK estate agent fee, including VAT, across a number of major cities around the world to see how the UK ranked against the rest.
In terms of the percentage charged in commission, the UK is actually home to one of the lowest at an estimated 1.57% on average, according to GetAgent, although not all agents will agree with this fee.
EYE has asked the comparison site for a breakdown. It would appear that an average of 1.3% is taken across a few sources ranging from 1.18% – 1.5% and then VAT is added to reach 1.57%. 
"GetAgent themselves do produce an average fee but it's only for Great Britain and we wanted UK as a whole," said a spokesperson for the company. 
GetAgent says that just Singapore (1.5%), the Netherlands (1.5%), Ireland (1.5%), Hong Kong (1%) and South Korea (0.55%) came in lower.
In contrast, Mexico and South Africa were home to the highest cost of selling at a 7.5% commission on the value of a home. Australia also ranked high at 5.7%, with the US (5.5%), Canada and Brazil (5%) also coming in at 5% or more.
GetAgent also looked at the average cost of selling the same sized property (flat) in a city centre across each nation to see how the price of property impacted the estate agent fee rankings.
With the higher price of property in the UK, the average fee comes in at £2,935 pushing the UK up the table, but only to number 15.
Australia is the most expensive place to sell a home with the average 5.7% estate agent fee equating to £10,8666.
Hong Kong also placed high, with the average fee coming to £9,908, with France (£8,562) and Singapore (£8,230) also home to a fee of over £8,000.
A further 10 nations also came in more expensive than the UK including Japan, Canada, New Zealand, the US, Germany, Israel, Spain, China, Italy and South Africa.
The founder and CEO of GetAgent.co.uk, Colby Short, commented: "UK estate agents have previously come under fire for charging high commission fees that many homesellers felt were somewhat unjustified. But if you think fees are high in the UK, you should thank your lucky stars you're not selling in Australia, Hong Kong or France.
"While the cost of selling a home can still be fairly considerable in the UK, there seems to have been a change in home seller sentiment towards estate agents and their fee structure in recent times. This has undoubtedly been driven by the online, fixed-fee model and the poor customer experience that many have had with these DIY agents. Home sellers have now realised you really do get what you pay for and when it comes to the most expensive asset you're ever likely to own, it's not worth cutting costs."
Nation
Average est agent commission
Cost of property equivalent to average UK flat
Average fee based on property price and commission %
Australia
5.70%
£190,628
£10,866
Hong Kong
1.00%
£990,797
£9,908
France
4.20%
£203,851
£8,562
Singapore
1.50%
£548,647
£8,230
Japan
3.08%
£259,143
£7,982
Canada
5.00%
£145,847
£7,292
New Zealand
4.30%
£155,659
£6,693
United States
5.50%
£109,455
£6,020
Germany
2.98%
£189,949
£5,660
Israel
2.00%
£224,042
£4,481
Spain
4.00%
£108,595
£4,344
China
1.75%
£239,702
£4,195
Italy
3.36%
£117,199
£3,938
South Africa
7.50%
£39,313
£2,948
United Kingdom
1.57%
£186,966
£2,935
Mexico
7.50%
£36,618
£2,746
South Korea
0.55%
£498,366
£2,741
United Arab Emirates
3.00%
£89,200
£2,676
Argentina
3.33%
£75,216
£2,505
Netherlands
1.50%
£153,815
£2,307
Ireland
1.50%
£145,139
£2,177
Brazil
5.00%
£41,465
£2,073
Indonesia
4.00%
£51,801
£2,072
Russia
4.00%
£37,480
£1,499
Morocco
3.00%
£48,090
£1,443
Egypt
3.03%
£23,100
£699
Turkey
3.00%
£22,484
£675
India
1.69%
£38,648
£653
Nigeria
2.00%
£19,156
£383
Sources
Global Property Guide and the Advisory
Based on the average cost per sq m of a city centre property in each nation x the average size of a UK flat at 43 sq m (ONS)