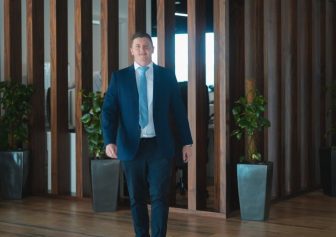 A former semi-professional footballer turned estate agent has died while playing a football match in Dubai, aged 35.
Alfie Nunn reportedly died after suffering a heart attack while playing football last Thursday.
The Londoner, who played for a number of clubs in southeast London and Kent, including Fisher FC, Croydon FC, Canterbury City, and Beckenham Town, decided to start working as an estate agent a few years ago.
Nunn, who grew up in Rotherhithe, Southwark, continued his estate agency career in Dubai in more recent years, working for Haus&Haus.
Tributes have poured in for the ex-footballer and estate agent.
In a statement, Fisher FC said: "We are saddened to learn of the death of former player Alfie Nunn whilst playing football in Dubai.
"Alfie, who grew up close to our St Paul's ground and played for the Bermondsey and Rotherhithe Primary Schools district side before moving through youth football and appearing for Croydon in the Isthmian league as a teenager. He played under former Fisher manager Dean Harrison at Stansfeld and then Beckenham Town before again joining up with Dean by moving to Fisher in 2015 after short spells at Whitstable Town and Erith & Belvedere."
Nunn Alfie made 21 appearances for the Fish that season before departing  for a spell at Canterbury City.
"Our thoughts are with Alfie's family and friends," the statement added.
A spokesman for Canterbury City commented: "We are saddened to hear the news that former player Alfie Nunn has suddenly passed away.
"Alfie had a successful season with Canterbury and was a fan favourite although only being with the club for a short spell.
"Everybody at the club wishes to send their thoughts and condolences to Alfie's family at this sad time.
"Fly high, young man."