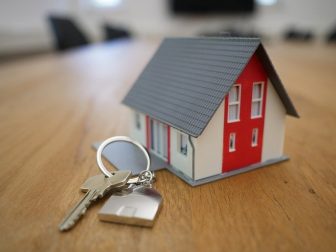 Property transactions in the UK will cool by at least 25% compared to last year, according to a conveyancer at Osbornes Law in London.
The stamp duty holiday fuelled a boom in house with 47% more sales in 2021 than in 2020 and the busiest year since before the credit crunch in 2007.
A staggering 1.5 million purchase transactions took place last year according to banking trade body UK Finance, but Simon Nosworthy, head of residential conveyancing at Osbornes Law, believes there are four reasons why the property market is likely to see a significant dip in transactions in the coming year.
He said: "Last year was the busiest I can remember with the extension of the stamp duty holiday in the middle of the year proving to be rocket fuel for the housing market. Activity understandably slowed towards the end of the year, and I expect the housing market to slump by at least 25% in the coming year for several variables that weren't present previously.
"The ongoing threat of interest rate rises will undoubtedly have a cooling impact on the housing market. This coupled by the increased cost of living – with inflation now running at a 30-year high of 5.4% – meaning that everybody will feel the pinch. This lack of spare funds has a knock-on effect on the number of people wanting to or being able to move house.
"Thirdly, there is the worst shortage of housing stock on the market that I can remember. This is because a lot of the people who wanted to move home have already done so in the past year and as a result there is ridiculously low number of properties on the market. Finally, house prices remain extremely high, with prices up by 10% on the previous year. This will continue to make it difficult for first time buyers to get onto the property ladder."
Nosworthy believes that the shortage of housing stock and the increased desire for more space means that house prices are likely to continue going up.
He added: "People who haven't moved are still looking for extra space following the lockdowns of last year. This, combined with the lack of stock on the market, house prices are likely to continue going up in 2022, albeit at a slower pace. While there will be less activity, I still expect the housing market in the UK to remain buoyant in 2022."