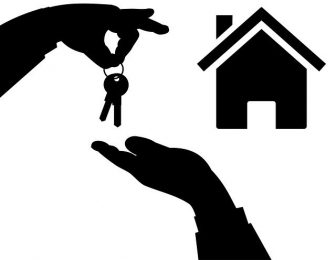 Residential property transactions in the UK totalled 100,870 in May, which is 1.6% higher than the previous month but 2% lower than in May last year, according to HMRC.
On a provisional seasonally adjusted basis, however, HMRC reports residential transactions at 109,210 in May, which is 5.1% lower than in May 2021 but represents a 1.3% increase from April 2022.
In comparison to pre-pandemic levels, the number of property transactions in May 2019 was 96,500 on a seasonally adjusted basis.
Tom Bill, head of UK residential research at Knight Frank, said: "Eight months since the stamp duty holiday and in the middle of a cost-of-living squeeze, UK property sales were 18% above their five-year average in May – or 9% if you remove 2020. Demand is still being driven by the pandemic as new work/life balances establish themselves but the changing economic landscape is also playing a role.
"Buyers know mortgage rates are rising and sellers sense price growth is slowing, which has produced a sweet spot of high demand and stronger supply. We expect activity will calm down and price growth will drop to single-digits by the end of the year as we move beyond the pandemic and ultra-low interest rate environment."
Iain McKenzie, CEO of The Guild of Property Professionals, commented: "After a slight dip in April, the number of property transactions has increased again, with over 100,000 homes being sold in May.
"The market continues to defy expectations that a slowdown is looming and it appears that increases to the cost of living and interest rates haven't deterred people from finding the right property.
"As the demand for homes remains robust, so too will house prices, and while first-time buyers might be looking for something more affordable, it is unlikely that we will see a dramatic readjustment anytime soon.
"Estate agents continue to see a shortage of stock, with buyers ready and waiting for them to offer up a new property for sale. So long as these factors remain the same, sales will likely continue moving upwards, despite the current economic conditions."
Nick Leeming, chairman of Jackson-Stops, commented: "The latest HMRC property transaction data is a clear indication of a market with no real signs of slowing – at least for now. UK residential transactions for May 2022 are 1.6% higher than the previous month, reflecting both the usual spring bounce as well as the sustained backlog of pent-up demand. Momentum has yet to run its course.
"By historic standards, borrowing remains cheap and today's interest rate of 1.25% is still far lower than the historic average of 7% between 1970 and 2022. House prices continue to show growth month on month, albeit at a gentler rate than the record boom of the last six months. While the going is good, people are moving. Jackson-Stops UK branch data shows an equally high level of activity across the board month-on-month for May, with a 31% increase in offers received and a 23% increase in new instructions.
"However, it would be unrealistic to anticipate affordability factors not having an impact on the housing market in the coming months. By the year end, it's been widely accepted that interest rates will grow to 3% and inflation to 11%, seeing those homeowners on tracker and variable mortgages hardest hit.
"Interestingly, rumours of tighter affordability testing have been recently quashed suggesting the government is keen to do all it can to support property transaction growth. Although house prices will remain resilient into 2023, it will be the lending market that will likely dictate the fortunes of many.
"Whilst higher interest rates are likely to rein in housing demand, more supply is needed to even out the scales and keep transactions buoyant. This is not just in the form of new build properties but also encouraging the sale of under-occupied houses by supporting downsizers and the rising costs of moving."
Richard Davies, managing director of Chestertons, said: "May of this year even surpassed May 2021's performance when we had the added stamp duty incentive. We registered a monthly year on year uplift of 57% in buyer enquiries and 19% increase in offers being made. This confirms that buyer confidence has returned despite economic challenges and that house hunters are eager to find their property before any further interest rate hikes."
Jason Tebb, CEO of OnTheMarket, commented: "With transaction levels in May picking up compared with April, although down on the same month last year, the frenetic pace of the housing market may have slowed but it continues to show remarkable resilience.
With evidence emerging of a rise in the number of new instructions, we are seeing the beginning of an inevitable rebalancing of supply and demand. Yet this will take time and until then, the 'new normal', an elevated version of the pre-pandemic market, continues.
Our own data indicates that sentiment remained positive in May with 82% of sellers confident they could complete a sale within three months. Remarkable confidence prevails despite considerable headwinds, with the most prepared buyers having the advantage."
Chris Hutchinson, CEO of rental platform Canopy commented: "Despite inflation and interest rates on the rise and the cost of living crisis still sweeping the country, property transactions are on the rise. First time buyers will be scratching their heads at this, especially those that are struggling to get the necessary funds together for a deposit.
"With inflation showing no signs of easing, mortgages will continue to get further out of reach and push those with dreams of homeownership out of the market. It is becoming more important than ever to give these people a helping hand, especially by using their current financial habits to give them a boost.
"80% of renters have never missed a rent payment, yet for many this isn't included on their credit history or score. This is the kind of financial habit that can provide a much welcome boost at a time where the market is incredibly competitive, and help a first time buyer make their first steps onto the property ladder."
Andy Sommerville, director at Search Acumen, said: "We shouldn't be surprised to see transactions down year on year, as spring and summer 2021 saw buyers rushing to complete before the stamp duty holiday began to wind down. The market is still very active, with transactions above pre-pandemic levels, but we are seeing a more stable pattern this year reflecting usual seasonal ebbs and flows and more in line with pre-pandemic volumes.
"May's transaction numbers are predictably rising, with the typical Spring market peak intensified further by pent-up demand and a sustained rush on mortgage deals as interest rates continue to climb. Our own research shows that conveyancing firms experienced the busiest financial year on record in 2021/22, processing 60% more transactions than 12 months earlier, and it's clear there's no respite on the horizon just yet.
"Our data also showed that growing case volumes have had a major impact on conveyancing firms' productivity – on average, they're now tasked with completing transactions at a rate of 1.22 each working day, more than double the rate of 0.53 per day we saw a decade ago. While bottlenecks mean transactions are taking an average of 50 days longer to complete than in 2019*, conveyancers are nonetheless working at breakneck speed within a system that is still far from being fit-for-purpose.
"The only meaningful way to keep pace with sustained demand is to adopt a digital-first response to how the UK transacts on property purchases. Our archaic system needs a reboot to meet today's expectations, both in terms of speed and accuracy. The pandemic has proved that the latest technology is not a nice-to-have, but an essential part of a fully functioning property market with robust legal processes underpinning it.
"Although we expect transaction volumes to cool slightly for summer, autumn is traditionally a very busy time for the housing market even with the likely shadow of stagflation. The volume of transactions this autumn will be influenced by stretched affordability issues and whether many forced sales may come about as a result. HM Land Registry is also prompting solicitors and conveyancers to go digital this autumn when submitting AP1 applications, and it's vital firms tackle the transition ahead of time so that conveyancing processes can progress smoothly through these uncertain times."