Following the Grenfell tragedy, the nightmare for thousands of owners in 'at risk' properties goes on,  and government must provide further clarity on cladding compliance if tens of thousands of flat owners are not to be frozen out of the housing market indefinitely, experts at block management firm MetroPM are warning.
Since the disastrous fire, the construction industry, surveyors, management companies and lenders have worked together to produce EWS1, a new form designed to show that for apartment buildings over 18m high, a risk assessment on the external wall system has been undertaken by a suitable expert.
The intention with EWS1 when it was introduced late in 2019 was to provide a way forward to unlock thousands of property transactions that were stalled for want of proof that the external cladding of a building was safe.
Director Ian Smallman said: "MetroPM has been proactively advising all our clients of the need for EWS1 surveys for a number of months now in order to ensure compliance and ensure that properties are saleable and lengthy delays are not experienced by owners looking to sell.
He said the issue had been further complicated by the lending industry's "knee jerk" reaction to the problems underlying external wall cladding compliance.
"Although the new EWS1 form was intended to provide assurance, or indicate what remedial work was required, on buildings over 18m, it seems the market, in particular lenders, have taken the view that any and all apartment buildings are at risk.
"A 'tick box' mentality has produced the result that many apartment sales that could and should go through, are failing for want of available funding."
He said that a recent article in The Times estimated that up 1.5 million modern flats, as much as 6% of the market, were in effect unmortgageable, because sellers had no way of proving their cladding was safe.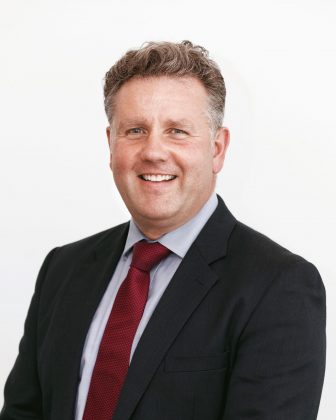 So far, 2,957 buildings with an estimated 186,000 flats have registered for the £1 billion government fund intended to enable freeholders to reclad tall buildings in England.
Ian Smallman said: "Even if this figure, some 75% higher than first anticipated, is reduced, with some apartment blocks costing £2 million to rectify, the total required could be £4.4 billion.
"And even where freeholders are successful in securing funds to rectify cladding safety issues, the de facto freeze on mortgage lending on any type of flat means that many families are trapped in their properties and could be for a decade or more until the issues surrounding all types of cladding are fully resolved."
According to The Times article, England has 1.5 million flats in blocks higher than three storeys, about 10m, built after 1945.
Smallman said: "We are hearing reports of owners being denied access to mortgage funding on these buildings because of a lack of an EWS1 form to say the insulation, balconies and structure are safe – even if the building is brick built and without external cladding."
According to ARMA, the Association of Residential Managing Agents, the default setting in the lending industry is now, "If it's a flat, ask for an EWS1".
Smallman explained that the EWS1 form produces two options.
"The first option provides that the building does not contain materials likely to support combustion, or does contain such materials but only to an attachment such as a balcony.
"The second option outlines the situation where there are known combustible primary materials in the external wall systems."
He said that even where rectifying work is identified and is carried out, an EWS1 form is only valid for five years, so the apartment owners must then go through the process again.
"The reasons for the problems are historic – regulatory failure, a failure to check the correct materials specified in building contracts were actually used etc etc – but the imperative now is to find a way forward and free up this critical section of the housing market.
"Many of those who own apartments were first time buyers who have since had children and are now looking to move into housing that provides more room for their family.
"This is a key cog in the housing market machinery that must be unlocked if the property market overall is to recover.
"The pandemic and resultant lockdown left a lot of families wishing to move to properties with more outside space, thus freeing up flats to first time buyers and downsizers, but until the cladding compliance issue is resolved with clear, comprehensive guidance for all, it is hard to see how any progress can be made."