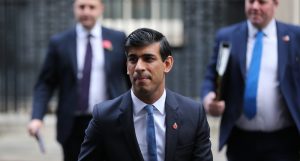 The government is seeking your views on the draft legislation of the Residential Property Developer Tax (RPDT) ahead of its inclusion in the 2021-22 Finance Bill.
The government held a consultation seeking views on the policy design of the new RPDT between 29 April and 22 July 2021, and received 130 written responses.
The government is now holding a technical consultation on the draft legislation of the RPDT ahead of its inclusion in the 2021-22 Finance Bill, to ensure the legislation operates as intended.
This consultation will run until 15 October 2021, and views can be sent to RPDT.mailbox@hmrc.gov.uk.
The final design of the tax, including the rate of the tax, will be announced at the Autumn Budget on 27 October.
Charlotte Sallabank, tax partner at Katten Muchin Rosenman LLP, commented: "The long awaited rate for the new Residential Property Developer Tax will be announced in the Budget.
"I doubt if there will be a hike in CGT rates to align with IT rates as per the reports of the OTS – CGT does not bring in a great deal of money and the increase would be a big vote loser. There may be some changes to inheritance tax, not necessarily to the headline rates, to bring in more revenue, such as by cutting some reliefs.
"On the other hand an increase in rates of environmental taxes and a broadening in their scope/ introduction of new environmental taxes may well be included as there is pressure on the government to tackle environmental issues.
"As the increase in national insurance contributions  has already been announced and corporation tax is set to rise to 25% in 2023 it is unlikely that any other significant increases in direct tax rates will be announced."