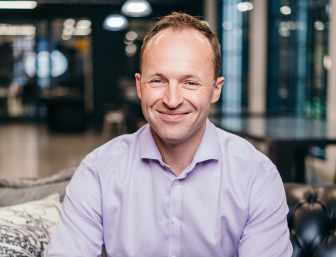 It's no secret that Zoopla has been on a mission to re-imagine home decisions for consumers and drive efficiencies for our customers day to day. I believe we're in a unique position in the market to achieve this with our wide range of brands including Hometrack (the leading provider of automated property valuations) and powerful agent CRM software Alto. While we've made good progress against this ambition, I'm much more excited about what's to come for the rest of this year and beyond.
Software has long been a key pillar of our business, and we receive quite a number of questions about the future of our product portfolio because of our clear multi-million pound investment in Alto as our flagship service. Today, I want to take a moment to address this speculation and speak to you, our agent customers directly.
The future of Jupix
I want to be clear that despite what you may have heard on the grapevine – we currently have no plans to retire Jupix.
We recognise that we have a loyal customer base and are committed to keeping it running, despite no longer onboarding new customers. However, Alto is where we are investing our resources and as a result, we have seen an increase in Jupix customers deciding to move to Alto.
This is why we have invested in creating a specific migration experience for these users that not only enables an end-to-end migration in just three weeks – but also saves an average of 27hrs for Jupix users who decide to upgrade to Alto.
Why Alto
A key difference between Alto and Jupix is that it's future-proofed and can grow with your business. Although we recognise Jupix has a loyal customer base – it's now over 17 years old and isn't compatible with all web browsers for example.
We want to ensure that Alto is the most comprehensive solution for our customers which is why we have significantly invested in three key areas over the past 18 months – partner integrations, core functionality improvements and compliance with regulation. Following a multi-million pound investment, the Alto that you see today is unrecognisable when compared to 18 months ago, benefitting from a raft of new improvements.
Alto is already compliant with Part A of the National Trading Standards, and we have launched new features directly based on customer feedback including a letter editing tool and a new tenant document sharing feature. From an integrations perspective – we've already added SmartSearch and Vouch to Alto to improve the day-to-day lives of our customers and drive efficiencies.
We've also recently built an API for tenant onboarding (with a new partner to be announced soon in this space), and we're currently working on APIs for tenant maintenance, buyer onboarding and sales progression. We're also in advanced conversations or have contracted with dozens of other potential partners in our drive to bring the proptech that agents want directly into Alto.
So, when I talk to you, our customers over the coming months – the question for me isn't about rumours or speculation about if Zoopla is retiring Jupix – but why Jupix users aren't considering Alto? This isn't about Zoopla moving you to Alto to make more money, it's about future-proofing your business and investing in a software that can meet your needs now and in the future.
I look forward to speaking with many of you over the coming months and you're also welcome to reach out to me at cco@altosoftware.co.uk if there's anything you would like to discuss in the meantime.
Andy Marshall is chief commercial officer at Zoopla.