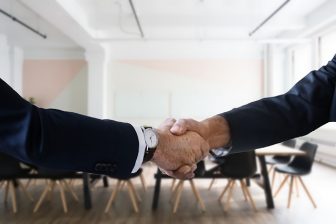 Legal and estate agency firm Cullen Kilshaw, which already has offices in seven towns in the Scottish Borders, has expanded into Dumfries & Galloway after acquiring Langholm practice Stevenson & Johnstone.
Stevenson & Johnstone, established in the 1960s by Richard 'Dick' Hill, father of its current principal Kenneth Hill, who is joining Cullen Kilshaw with his team.
The merger makes the Langholm office Cullen Kilshaw's latest office across the region, with a combined workforce of 82 people.
Hill commented: "I am delighted that Stevenson & Johnstone will be joining the Cullen Klilshaw network. The team here in Langholm along with our colleagues across the Scottish Borders will continue to provide a full range of legal and estate agency services, and I have every confidence that the interest of our existing clients and future clients will be very well looked after."
He added: "Having access to this expanded network through Cullen Kilshaw's cloud based case management platform and video consultations will only enhance the services which will be available locally and I am excited about the benefits that will bring to our clients and the local area."
David Kilshaw, founding partner of Cullen Kilshaw, which has 10 branches, added: "Stevenson & Johnstone's legal offering and their commitment to serving and championing their local communities fits perfectly with Cullen Kilshaw.
"We will continue to look after the affairs of all clients as we forge new working relationships and grow Cullen Kilshaw's client base in the towns of Langholm, Newcastleton and the surrounding area."