The recent collapse of property management supplier ARPM (Ash Residential Property Management Ltd) could prove to be a potential 'Armageddon' for the lettings industry, according to the head of a leading cloud-based property software platform.
Peter Grant, chairman and chief executive of Openview, powered by VTUK, believes that more needs to be done to protect letting agents that rely on outsourcing work to external firms, such as those that were committed to working with ARPM.
He said: "The demise of ARPM is a potential Armageddon for the lettings industry. Having had discussions with many key industry individuals, there has been inadequate provision for this kind of incident, in the form of insurances, securities and safeguarding.
"Although there is little, we can do to influence this, we are prepared to waiver all upfront fees to the 70-plus letting agents affected".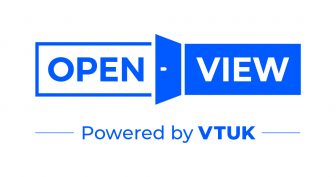 Grant says that Openview is committed to providing a "low-cost solution to the agents affected" by the downfall of ARPM, with a view to allowing them to continue managing the tens of thousands of properties affected. 
He continued: "We hope that by providing the Openview system to those affected it goes some way to assisting them to manage their properties, accounts, compliance and reporting in an easy and straightforward manner.
"We currently run over 6,000 automated processes in over 180 agencies and have 32 years of experience in the property management industry, with thousands more users utilising our lettings and sales CRM.
"Openview is a fully automated cloud-based system, meaning some of the work that was undertaken by ARPM could be replaced with bespoke automated tasks.
"We realise this is an extremely difficult time for some agents, and as a supplier to the industry, Openview is dedicated to the combined success of all lettings and estate agents nationwide, with specific interest in those more recently who trusted in ARPM.
"We sincerely care about the overall image of the industry and will continue to support all agencies throughout the UK in any way we can."