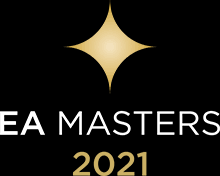 Event two of this year's EA Masters took place yesterday. It was a well-executed, packed day featuring some of the industry's most influential leaders, suppliers and speakers.
Professional to a tee with a carefully orchestrated programme of both live interviews, panel discussions as well as pre-recorded sessions and speakers, the morning's Live Tour of The Innovation Hall was hosted by TV presenter Lucia France.
The minute-by-minute programme included interviews by France with 10 key suppliers within the event's theme of Branding & Prospecting. Short and succinct, delegates were treated to a whistlestop tour of useful insights and expertise as well as a range of products and services designed to help agents in this critical business area. Ticket holders on the day were also offered a huge range of Delegate Rewards available from a range of suppliers via their virtual booths.
Delegates were engaging with the interviews, speakers and sessions via a live chat room that created some good conversations and provided extremely positive feedback on the event itself.
Whilst still not able to meet in person, it was clear from activity levels on the live chat forum that the property industry is as keen as ever to engage in discussions, offer opinions and network with each other.
There was some very positive feedback from delegates about the keynote speakers who included Jane Gunn and Lucy James.
Here are some of the highlights:
Jane Gunn from The Barefoot Mediator delivered a session about leading through disruptive times.
She said: "To avoid getting stuck in the murky swamp of reality, we need to gain clarity about where we are going and why and what and who, might be holding us back…. having a compass or process to guide you – to help you consider all the options – from different perspectives – can enable you to be quick, agile and decisive and to gain advantage."
Lucy James from talent consultancy Quarsh shared a masterclass on how to recruit better saying: "Employer Branding is how your business is perceived to be as an employer. It is present in every aspect of your online and offline activity. Where you advertise, the way you write your adverts… It's also present in every interaction. you have with someone who's thinking about working for your business. How does your receptionist answer the phone? … And so on, right the way through to when you offer someone a job.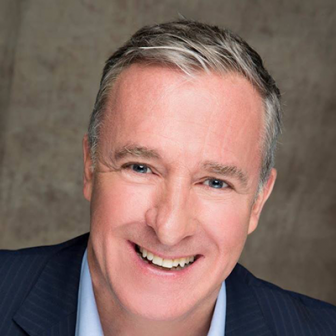 Agents in attendance also benefited from Peter Knight's session HEMP – The Highly Effective Marketing Plan where they discovered how to follow the process and create their own marketing plan that can ensure return on investment.
Simon Whale, chief Kerfuffler, revealed Part one of the Kerfuffle Top 40 Innovations which included Dataloft, Homesearch and Sprift in the top three.
There was a panel discussion around ancient & modern business models hosted by Peter Knight with guests David Westgate, Founder of national high street agent Andrews Estate Agent, Russell Quirk, Co-founder of Proper PR and Graeme McLeoud, Franchise Owner of Hunters Cumbria, South West Scotland and Lancaster.
Whilst several opposing opinions were shared, there was general agreement that there is place for every model to work, as long as it benefits the customer and is right for the agent in question – be that high street, online or hybrid, franchised or independent.
Knight said, "I think you can make any model work. Whichever one you choose for your agency, you just have to make sure you're extremely good at it and deliver exceptional service for your customers."
Luke Quilter from Sleeping Giant Media presented headline findings from the Property Academy's comprehensive digital assessments of 2,451 agents in the country, part of this year's evaluation process for the Best Estate Agent Guide.
The assessment entailed assessing a raft of website criteria including technical SEO usability, device usage, site speed, indexed pages, page titles, quality of images, contact form, search features and availability – and accessibility – to guides, news and blogs.
Only 47% had guides in easily accessible places on their website and only 15% of websites had third party validation such as TPO and Propertymark membership visible on their site, something which is crucial in aiding the trust factor with customers.
Discussions around the importance of trust were a common thread throughout the day and will form part of the theme when headline speaker Stephen M.R Covey takes to the stage in November, author of best-selling book The Speed of Trust.
The next EA Masters event is on 19th August.
Tickets are available from £87 + VAT, via this link.