The publication of a RICS investigation has once again been delayed.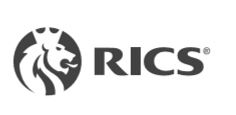 RICS agreed in January to set up an independent review regarding its response into a scandal which broke out over allegations that a report criticising the group's governance had been suppressed.
In April, Alison Levitt QC, assisted by barrister Christopher Foulkes, committed to completing the review in mid-June.
But RICS told EYE that this date was not not set in stone.
A RICS spokesperson told EYE: "We've not said that this [a mid-June deadline for the report] is the case and you can see the text on the website."
But that text – https://www.levittqcindependentreview.co.uk/ – has once again been updated to reflect the latest delay.
On 17 June, law firm Kingsley Napley, which is supporting Levitt's review, said that it expects Levitt to provide her report in July.
"The Independent Review has received a healthy and encouraging response to its call for evidence," said Kingsley Napley. "As a result, Ms Levitt QC now expects to provide her report in July."
However, the report will now not be published in July.
According to the law firm, the report will now be delivered to the chair of the Steering Committee of Governing Council in mid-August 2021.