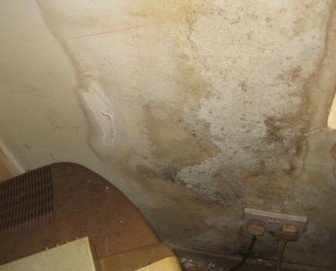 Tens of thousands of properties across the country are unsafe because they "have not been looked after properly", Michael Gove has admitted.
The levelling up secretary said a significant number of homes were in urgent need of repair or maintenance. His comments come days after a coroner ruled that the death of toddler Awaab Ishak was caused by exposure to mould at home.
Two-year-old Awaab died in December 2020 after developing a respiratory condition brought on by the state of the social housing he was living in.
The government has since stripped the association involved, Rochdale Boroughwide Housing (RBH), of £1m in expected funding.
Gove said: "We are not giving money to organisations that are operating incompetently."
He appeared on BBC Breakfast yesterday, where he was asked if he was embarrassed by the poor state of many homes nationwide. He responded by saying that it angered him that people were living in poor conditions.
"We need to tackle this problem nationwide," he said. "My aim is to improve the conditions in which people live. I fear it's the case that there are tens of thousands of properties that are not in the state that they should be," he said.
Asked if tens of thousands was correct, he said: "Yes, at least."
"We know there are a significant number of properties, some of which were built in the 60s and 70s and are in poor conditions, but some of which have been poorly maintained that simply need to be properly repaired and properly maintained."
Gove has written to six housing providers that have had recent findings of severe maladministration made against them by England's housing ombudsman for varying problems related to cold, damp, mould, leaks and antisocial behaviour.
Toddler's death from mould described as a 'defining moment' for housing