Reapit customers using the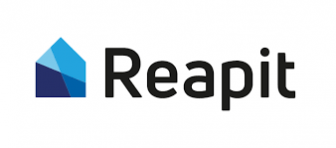 Mio sales progression tool registered a fall-through rate of just 12% in October 2022, claims developer TM Group.
Now accessible via Reapit's AgencyCloud estate agency platform, Mio is designed to offer agents transparency across the property chain and provides automated milestone updates from other partners involved in their chains. In addition, the interactive Mio consumer app allows real-time communication with clients.
Jon Horton, Mio product director, commented: "Our data partnership with Reapit makes it even easier for estate agents to better manage their sales progression, by helping them build more resilient chains and provide a more confident customer experience through the game-changing Mio chain view.
"We are looking forward to more estate agents accessing Mio's sales progression platform, with all the convenience of data exchange between Reapit and Mio," Horton added.
Mark Armstrong, CEO of Reapit, said he was "delighted" with the Mio integration.
"With the market softening and predictions from the Bank of England for a tough couple of years ahead, increased focus on effective sales progression is vital, and tools such as Mio used in concert with traditional agency skills will help to minimise cancellation rates and speed up cash flow for businesses," he added.