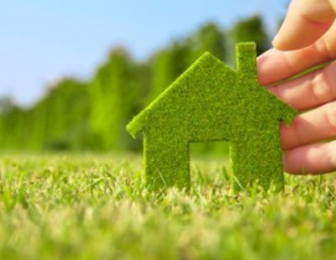 The way residential buildings are constructed, insulated, heated, ventilated and the type of fuel used, all contribute to their carbon emissions, and can now seriously impact on the cost of running a property, which is a crucially important factor given the recent surge in energy costs.
Research by property maintenance solution provider, Help me Fix, has revealed that residential properties have seen the highest average annual increase in greenhouse gas emissions over the last decade, with the average home now producing 2.29 tons of CO2 a year.
The study found that, having increased by 2.9% between 2011 and 2012, the total level of greenhouse gases emitted across the UK had been in steady decline every year since.
Over the last year (2020 to 2021 – latest available data), there has been a 4.7% increase in total greenhouse gas emissions – totalling 424.5m tonnes (CO2e) – with the residential sector seeing the fourth largest increase, up 5.8% on an annual basis.
This increase was largely driven by the transport (+10%), public (+6.3%) and business sectors (+5.9%).
At a total of 68.1m tonnes (CO2e), residential homes are the third largest contributor to greenhouse gas emissions across the nation behind the transport and energy supply sectors.
The analysis also shows that when analysing greenhouse emissions over the last decade, residential homes have seen the largest average annual increase at 0.3%, with the public sector the only other area to have seen an increase at an average of 0.1% per year.
With some 29.8m residential dwellings across the UK emitting 68.1m tonnes of CO2e in the last year, this means that the carbon footprint for the average home is currently an average of 2.29 tonnes per year – up from 2.18 the previous year.
Ettan Bazil, CEO and founder of Help me Fix, said: "It may sound incredibly cliche, but the fight against climate change really does start at home, as it's our homes that have seen the largest average annual increase in greenhouse gas emissions over the last decade – and that's not including electricity, just the natural gas we consume.
"Not only are residential properties the third largest source of greenhouse gas, but they've also seen the fourth largest increase in the last year alone. This is largely down to the use of natural gas for heating and cooking and so there are plenty of things that can be done for very little cost in order to reduce your footprint."