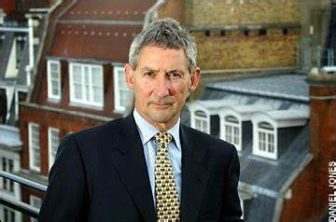 Purplebricks has just published its circular to shareholders and Notice of General Meeting of the Company, in response to the requisition notice received from Huntress (CI) Nominees Limited, acting for and on behalf of Lecram Holdings Limited ("Lecram"), as announced on 9 November 2022.
Lecram Holdings Limited, beneficial owner of a 5.16%% stake in Purplebricks, wrote to the Board of the Company earlier this month to request a General Meeting where it will propose that Paul Pindar, chairman of Purplebricks, is removed and Harry Hill, former chairman and CEO of Countrywide and co-founder of Rightmove, is appointed to the Board.
The General Meeting ("GM") will be held at 10am on 19 December 2022 at the offices of Norton Rose Fulbright LLP, 3 More London Riverside, London SE1 2AQ.
 The following two ordinary resolutions will be proposed to shareholders for consideration at the GM:
 ·      A resolution to remove Paul Pindar as a director of the Company; and
 ·      A resolution to appoint Harry Hill as a director of the Company.
The statement issued by the online estate agency says 'shareholders are urged to vote on the requisitioned resolutions. The Board unanimously recommends that you VOTE AGAINST both resolutions. Paul Pindar has not participated in the recommendation as it relates to his own position as a director of the Company.
'Notice of the GM and the Circular, which contains the reasons why shareholders should vote against the requisitioned resolutions, together with a letter from Lecram, are being posted to shareholders today and will shortly be available on the Company's website at: www.purplebricksplc.com/investors/shareholder-information/shareholder-meetings
'The Company believes it has the support of a number of shareholders, notably including Axel Springer, a 26.5% shareholder in the company, which has provided an irrevocable undertaking to vote against both resolutions.'
Purplebricks investment brings Axel Springer 'nothing but losses'