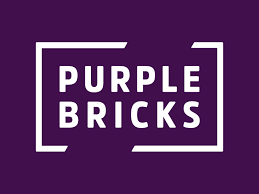 "British investment brings Springer nothing but losses" – this is a direct translation of the headline of an article which appeared yesterday in Handelsblatt, the German equivalent of the Financial Times, detailing the woes of Axel Springer's investment in Purplebricks.
Purplebricks' share price has continued to fall, dropping to an all-time low of just 10p yesterday – down 30% month-on-month. The share price dropped to 9.8p at one point during trading.
Shares in the online estate agency, which hit a record high of 525p in 2017, have plummeted as pressure continues to mount on the firm following its recent woes caused by a series of regulatory failings.
Here is a translation of the German article:  
That Axel Springer has had little joy from its investment in online property portal Purplebricks for a long time,  is logical given from the massive fall in the share price. Since Springer bought into the company five years ago, the market cap has gone down by 97%. Now Europe's biggest publisher is facing the threat of management turmoil.
Minority shareholder Lecram Holdings, with around 5% of the company, is making a renewed push for the chairman Paul Pinder to resign, on the grounds of "the highly unsatisfactory performance," of the Purplebricks leadership. The online estate agent posted an operating loss of nearly £32m in 2021-22, around €37m.
Lecram wants to appoint property expert Harry Hill chairman. Hill built the highly successful property business Countrywide. Springer, despite the poor performance of its investment, is blocking the proposal, preferring to support a "New Start." "We think it is essential that the Board, who enjoy our full support, can concentrate their efforts on turning the business around and bringing  Purplebricks back to profitable growth," said a company spokesman in response to inquiries.
In Springer's Berlin headquarters, no-one is making any secret of the fact that more was expected from this excursion into the Anglo-Saxon property market. Springer paid a good €143m in 2018 to buy nearly 11.5% of Purplebricks. At the time, the stock was trading at around 3.60p, and this expensive entry ticket was meant to finance expansion plans in Canada, which never materialised.
The Berlin-based digital strategists carried on adding to their holding. Springer, through its real estate subsidiary, Aviv, now holds 27%, making it the largest single shareholder.
"Aviv Group is invested in Purplebricks and Nested because it sees huge potential in the digitalisation and modernisation of the real estate agency business long-term," said a spokesman.
Nested is another estate agency business that Springer invested in last year. Aviv is involved in a number of online agencies in Europe and runs the online portal "Immowelt" ("Real estate World") in Germany. Meanwhile, Springer has written off a significant part of its holding in Purplebricks, according to the company's own information.
When all the related costs and write-downs are accounted for, the value of the holding in Springer's books currently stands at a half of its original value. The market's lost of confidence is much greater: on Monday the stock traded at 10.5p. On that basis, Springer's holding is today worth barely €10m.
You can read the article here (in German).
EYE approached Purplebricks for a response, but the online agency declined to comment.