Winkworth is urging the government to cut stamp duty permanently in order to boost investment and make it easier for people to move to new home and jobs.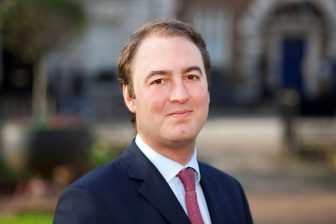 The estate agency group, which has more than 100 offices nationwide, has backed the call by the Organisation for Economic Co-operation and Development (OECD) for the levy to be reformed.
Dominic Agace, chief executive of Winkworth, said: "Stamp duty should be permanently reformed. You only need to look at the property market since stamp duty was reformed in 2014 to see the story of a tax that has been overdone. Since then, a period of record low levels of transactions occurred, with this trend being completely reversed by the recent stamp duty holiday.
"The level of stamp duty currently charged is detrimental to a healthy free flowing housing market and the subsequent benefits it brings to society and the economy.
This doesn't have to be complete reform. Shaving the extreme rates at the higher end, which affect many young families in London and the South-east and retaining the benefits the stamp duty holiday has brought to first time buyers would go a long way to ensure enough properties continue to come to the market to allow people to right size when they need to."
Agace points out that in London the stamp duty holiday has not led to dramatic property price increases.
He added: "Property prices are driven by other factors. The excessive taxation from current stamp duty levels cannot remain to keep a lid on prices."