Stamp duty should be cut permanently as part of a radical overhaul to boost the UK economy, according to the Organisation for Economic Co-operation and Development (OECD).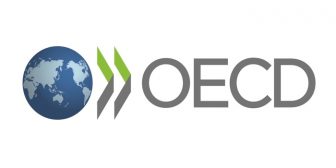 The organisation argues that the levy on property acquisitions of up to £500,000, which has been suspended until June and will be tapered to the end of September, should not be restored.
The OECD's Going for Growth 2021 report highlights the fact that Britain has the highest property taxes in the developed world, bringing in around £91bn in the pre-pandemic year of 2019.
Consequently, 12% of government revenues come from hitting residential and business property owners, roughly twice the average of the OECD's 37 member countries.
The group also wants development rules relaxed to boost construction, while physical and digital infrastructure need to be improved to increase employment and opportunities across the country.
"All was not well before the pandemic," said Angel Gurria, the OECD's secretary-general. "The recovery is an opportunity to set our policies right, to achieve growth that is stronger, more equitable, more resilient."
A Treasury spokesperson said: "The SDLT holiday was designed to be a temporary relief to stimulate market activity and support jobs that rely on the property market."