Auction House recorded its best sales month ever, beating all previous records in the 14-year history of the company, as buyers rush to beat the stamp duty holiday deadline.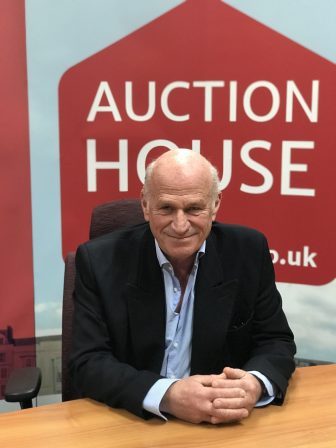 The property auction firm reported its highest-ever monthly sales total, with its sales in May alone reaching £70.3m.
The group sold 397 properties from 466 properties offered under the hammer last month, at a success rate of 85.2%.
This means that so far this year the group has sold 1,395 lots from 1,709 offered, at a success rate of 81.6%, and has raised a total of £221.7m.
Jeremy Prior, Auction House managing director, commented: "Not only has Auction House continued to sell more properties every year than any other UK auctioneer, but it's now exceeded its previous best by selling over £70m of property in a single calendar month.
"This is an incredible achievement – especially when you take into account the fact that this figure has been achieved almost exclusively for our private sellers. The closure of courts during the Covid 19 crisis means that we have been without our usual selection of repossessions – often seen as the lifeblood of auction stock – from corporate clients.
"No doubt the end of the stamp duty holiday at the end of this month has been one of the factors which have driven sales forward – but we have seen enthusiastic bidding and an appetite for purchasing property that has continued undiminished, even while the pandemic and restrictions have continued."
Prior's analysis was echoed by industry analysts and forecasters who took part in Auction House's recent annual conference – which was held virtually for the very first time, via live video stream on Friday 4th June.
Prior added: "Most importantly, the phenomenal success of Auction House means that there is a plethora of happy vendors out there, successfully selling to lots of interested buyers, with bidding staying keen and prices remaining buoyant. And that's a situation we expect to continue for some time to come."