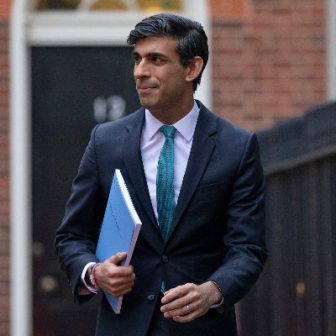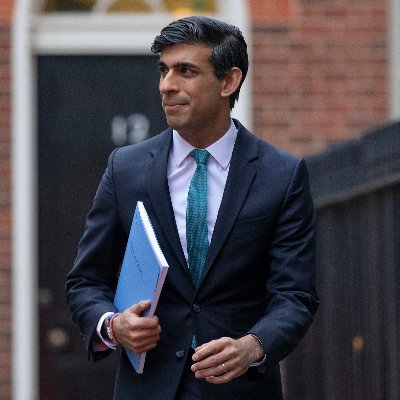 Property industry leaders have broadly welcomed measures announced by chancellor Rishi Sunak yesterday, designed to help reduce the increasing cost of living amid reports that inflation could average at 7.4% or higher this year.
With house prices increasing and high demand from buyers remaining steady, Sunak steered clear of focussing too much on housing in his Spring Statement.
But there was a reduction in VAT on the installation of energy-saving materials in residential properties from 5% to zero for the next five years, while £500m was put into the Household Support Fund.
He also reduced fuel duty by 5p but did not abandon plans to increase National Insurance by 1.25p in the pound, from next month.
The chancellor raised the threshold at which workers start paying National Insurance from £9,600 to £12,570.
Other measures in the chancellor's announcement included VAT on solar panels, heat pumps, roof insulation and other energy saving measures being reduced from 5% to zero for five years.
The employment allowance will increase from £4,000 to £5,000, allowing small businesses to reduce their National Insurance payments, while green technology will be exempt from business rates from April, saving firms £35m in 2022-23.
Property industry reaction:
Vanessa Hale, head of residential research at Strutt & Parker, commented: "The UK housing market this year has shown it is undeterred by rising fuel prices, growing inflation, and increasing interest rates. This resilience was demonstrated this week with Rightmove confirming a new record high average house price.
"The measures announced by the chancellor today which look to address these pressures on households will give many some relief from rising costs, and act as a boost to consumer sentiment. However, with demand in the market continuing to outstrip supply, the ongoing shortage of stock will likely sustain further house price growth in the coming year, despite wider macroeconomic influences.
"That said, market activity and price growth could cool this year if these pressures continue to deepen. If the price of energy, materials and borrowing costs continue to rise, along with inflation, demand could soften and this will impact the pace of growth currently forecasted. As ever, the wallets of those yet to get onto the housing ladder will likely be hardest hit, driving increased pressure on the private rental sector."
Chris Druce, senior research analyst at Knight Frank, said: "Measures announced today in the spring statement, including a 5p reduction in fuel duty and increase in the National Insurance threshold, will soften the impact of the rising cost of living.
"However, pressure on personal finances will mount and with the cost of borrowing set to continue climbing to combat inflation, which is at a 30-year high of 6.2% and forecast to peak above 8% this year, we can expect to see house price growth and demand moderate.
"It means that with supply currently tight, demand strong and mortgage rates low, there is a clear window of opportunity open for buyers and sellers to act now."
James Hyman, head of residential at Cluttons, commented: "The UK housing market has seen 18 months of its best performance in the last decade with house prices across the whole of the UK rising. The challenge is that this growth is unsustainable and out of kilter with people's earnings especially with escalating inflation and increased living costs. Which, despite the Chancellor's measures today, will likely lead to an element of anxiety in the market, potentially increasing market supply and bringing down house prices later in the year and into 2023.
"The biggest concern for the government right now is rental prices. They chased private landlords out of the market through the removal of all tax allowances and incentives, and now there are not enough private rental properties in the market, which has pushed rental prices up so much that tenants can't afford the new rates and we have record levels of evictions."
Gráinne Gilmore, head of research at Zoopla, commented: "The rising cost of living, a main theme for the Chancellor today, will have a knock-on impact in the rental market. Those most affected by higher energy and household bills may choose to stay put in their existing rental home, as the demand for rental property has led average rents for new lets to rise around 8% on the year. At the same time, the rising cost of mortgages could mean that more renters put off their first step onto the housing ladder, staying in the rental sector for longer. All of this will increase demand for rental properties, while the supply of homes for rent is constrained, underlining the importance of policies to support the provision of rental homes at every level of affordability."
Dominic Agace, chief executive of Winkworth, said: "The chancellor removing VAT on improvements to upgrade our housing stock and make them more energy efficient is a major boost for landlords and provide some relief against recent measure increasing the costs and reducing the viability of their investments. As we face increased rental costs due to sell-offs by landlords struggling in the face of increased regulation and taxation, this removal of VAT is vital to ensure we have sufficient supply of rental properties for young professionals needing to move to our cities for work, with rental costs they can afford to pay. It will also help to reduce energy costs across the housing market, keeping us on track to achieve carbon neutral homes.
"It's good to see the chancellor taking action to tackle the cost-of-living increases, driven by higher-than-expected inflation. The property market has remained incredibly active this year and so far brushed off interest rate rises and concerns regarding inflation. It has been important that the government provided us with the comfort that this inflation is not to become entrenched as they take measures to tackle it. With rates coming off record lows there is some flexibility in them. However, we need to avoid significant increases that would undermine property market activity and the positive ripple effect an active market has on the wider economy. Hopefully, measures outside of interest rates to tackle cost of living will provide the necessary protection and enable the market to transition actively through this period of inflationary uncertainty."
Jeremy Leaf, north London estate agent, said: "While we welcome fuel duty and tax cuts which help the majority, it is disappointing that there wasn't greater recognition of the need to address the huge shortage of affordable housing. Property prices continue to rise, mainly due to lack of new supply, and more affordable housing to buy or rent would help bring more balance to the housing market.
"We are pleased that the Chancellor didn't further target landlords with more taxes and red tape. What is happening in the sales market is being mirrored in lettings, with a shortage of stock pushing up rents. It is important not to lose any more landlords, which would negatively impact supply and mean higher rents.
"We would have liked to see some resolution of the cladding crisis, again helping release more properties onto the market, as owners who wish to move can finally sell up. These are so often the more affordable properties, particularly flats, which appeal to first-time buyers.
"As we forecast, there was some focus on energy-saving materials, with VAT reduced to zero for the next five years for homeowners installing solar panels or heat pumps. While this will benefit a few homeowners with the means to install these in the first instance, there is no point in doing this unless there is sufficient consumer buy-in and confidence in the product, which isn't there at the moment with regard to heat pumps. Consumers worry about the maintenance and servicing of these and there needs to be more confidence around their operation."
Ben Beadle, chief executive of the National Residential Landlords Association, remarked: "We welcome the decision to scrap VAT on energy efficiency measures. However, it remains disappointing that the Government has again failed to explain what will be required of the rental sector when it comes to energy improvements.  The sector needs clarity as a matter of urgency.
"More broadly, as renters, along with all others, face a cost-of-living crisis, the Chancellor should have reversed his decision to freeze housing benefit rates. Without this, those relying on the benefit will find it increasingly difficult to afford their rents."
James Forrester, managing director of Barrows and Forrester, commented: "Such a bold move on income tax is of course welcome, but let's not forget that this is somewhat diminished by an increase in both personal and employer national insurance, as well as the impending hike in corporation tax.
"This will cause further problems for homeowners across the nation who will have seen a sharp increase in the cost of running their home already this year, with both an increase in interest rates, rising energy costs and a jump in fuel prices all bringing additional financial strain.
"So while there's been no real property initiatives announced today other than 0% VAT on energy saving initiatives, other announcements such as the cut in fuel duty and the increase to the household support fund will, at least, help reduce this overall cost of living.
"This should provide some small amount of breathing room for those that are particularly hard pressed at present, although it's unlikely to solve the issue completely."
Iain McKenzie, CEO of The Guild of Property Professionals, said: "The country is grappling with a cost of living crisis and today's Spring Statement aims to give some breathing space to consumers.
"The financial challenges that people face will always trickle down to homeowners, those looking to get on the property ladder and those seeking affordable properties to rent.
"While energy price rises will increase the cost of powering our homes, the measures taken to cut VAT on environmentally friendly power sources and energy-saving insulation will give homeowners some relief going forward.
"Regardless of these initiatives, average annual inflation of 7.4% will hit people hard and reduce the affordability of mortgage and rent payments.
"Raising the national insurance threshold to £12,570 will give 30 million people more money in their pocket to take on these challenges. Yet inflation isn't set to be under control until 2024, and despite today's pledge to cut income tax by then, the next two years are set to be a difficult time for many."
Jason Tebb, CEO of OnTheMarket.com, commented: "Although the chancellor didn't deliver anything radical in the way of assistance for the housing market, the removal of VAT on the installation of solar panels, heat pumps and insulation which he said will reduce utility bills by £300 a year is a step which will help some homeowners. The rising cost of living, particularly energy and fuel bills, inflationary pressures, higher interest rates and the upcoming increase in National Insurance contributions mean households are feeling the pinch and therefore any measures to help reduce the burden are welcome.
"The housing market is a vital sector when it comes to the wider economy; we witnessed during the pandemic how the stamp duty holiday provided such a boost for so many related industries.
"While a return to the stamp duty holiday was never on the cards, further support for first-time buyers, measures to encourage the building of more affordable homes and a solution to the cladding crisis would also be welcome."