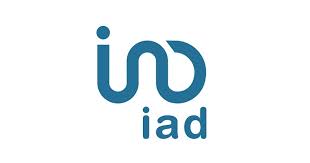 Self-employed estate agency, iad UK, is hitting the road to take its Business Opportunity Presentation (BOP) to three UK markets where estate agents will have the chance to learn more about the firm's unique offering and quiz the senior leadership team.
iad UK's first UK BOP was hosted in London last month with more than 100 attendees. See marketing video:
Now the firm has announced three more free BOP events which will be held in the Midlands (25th September), Suffolk (26th September), and Essex (27th September).
Each event will be led by a presentation from the iad UK senior management team, including MD Lee O'Brien, and head of constellation, David Kirby.
The presentation will conclude with a Q&A session to give prospective iad agents the chance to ask questions.
Existing iad UK agents will also be in attendance to answer any questions about the ground-level, practical experience of being part of the future of agency in the UK.
iad UK BOP Tour info: :
Midlands: 25th September 2023, Hagley Golf Club, Wassell Grove Lane, Hagley, DY9 9JW, 6PM – 8pm
Suffolk: 26th September 2023, Bedford Lodge Hotel, Bury Road, Newmarket, CB8 7BX, 6pm – 8pm
Essex: 27th September 2023, Little Channels Golf Centre, Pratt's Farm Lane, Little Waltham, Chelmsford, CM3 3PR, 6pm – 8pm
Lee O'Brien, MD of iad UK, said: "Our BOP evenings are designed to introduce agents to the iad UK agency model and, perhaps more importantly, give them a chance to meet our team and ask any questions they might have about becoming an iad UK agent.
"Our local market updates will also play a big role at all three BOPs because we understand that agents rarely care about the topline national housing market picture. Instead, they care about the market local to them and how it's either being impacted by the national picture, or completely bucking the national trend. This is how agents make their living – having an intimate knowledge of the market around them – and if we can help to flesh out this knowledge for them, we'll be delighted. We're also looking forward to learning as much as we can from the vast experience of our attendees.
"We're excited to meet as many prospective colleagues as possible and while we knew there would be interest in the model we're offering, we never dared to assume that demand for our BOP events would be as overwhelming as it has so far been."
More than 100 people attend sell-out event for self-employed agency