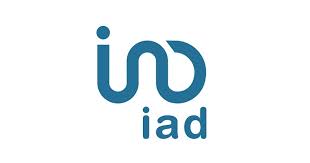 Self-employed estate agency, iad UK, hosted its first UK Business Opportunity Presentation (BOP) in Moorgate, London, last Thursday.
It was a sell-out event with more than 100 people in the room and dozens more who missed out on a place now have their names on the waiting list for upcoming events in London and beyond, according to the company.
Each of those in attendance was a prospective iad UK agent looking to learn more about the company, with the initial presentation led by iad UK senior management, including MD Lee O'Brien, and head of constellation, David Kirby, before a Q&A session brought the formal portion of the evening to an end.
Existing iad agents were also on-hand to answer any questions and talk about the ground-level, practical experience of being part of the future of agency in the UK.
Further iad UK BOP roadshow will be held in Birmingham (25th Sept), followed by Cambridge (26th Sept), and Essex (27th Sept).
Lee O'Brien, MD of iad UK, said: "We're thrilled with the turnout for tonight's event, but not surprised. We've had so much interest from all corners of the country already that we knew it would be a full room. It feels great to stand up in front of a crowd like this and explain the opportunities presented to them through iad.
"I have been in agency for over 20 years. I've gone from working on the high street to setting up my own firm with David Kirby before successfully pivoting that model to a self-employed operation, and now becoming part of the impressive iad team. This is all to say, I am fully on board with iad's vision,  and it's wonderful to see others feeling the same way.
"We're already starting to receive the proof that iad's previous success across Europe will be mirrored here at home. We just can't wait to get out on the road and start meeting great people, great agents, in other parts of the UK."