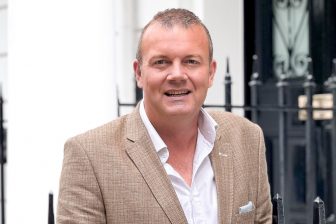 Matthew Morton-Smith joins Tedworth Property
Independent agency Tedworth Property has added to its prime residential team, welcoming Matthew Morton-Smith as a new partner to its Sloane Street office.
Morton-Smith has worked in property for over 25 years, and for the last 19 years, he has had a successful agency career with Savills. His knowledge of the prime central market spans Knightsbridge, Belgravia, Westminster, Pimlico and most recently he headed up Savills Chelsea office.
Morton-Smith commented, "Over the past two decades I have witnessed significant market changes for both buyers and sellers.  Throughout this period, I believe my understanding of clients' needs has been essential in creating a loyal following.
"It is fantastic to be joining such a capable and professional team who share the same commitment to giving first rate client service and offer expert understanding of the local market.   I see this as an opportunity to contribute to the ongoing growth of an independent business, that can manoeuvre and adjust quickly to market conditions, with the scope to work in a more flexible and spontaneous way.  In a real-time market, this requires being creative, responsive and adaptable to clients' needs and deciphering the mood of the market."
Christian Warman, director at Tedworth: added: "His [Morton-Smith] very successful track record in our prime local area, and ability to look after clients to get the deal done, aligns perfectly with our independent core business values.
"We have no doubt that he will continue to be an excellent agent in the area as he embarks on the next stage of his career and contributes to Tedworth's future growth."
Fisher German hires record number of graduates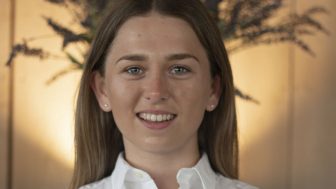 Fisher German has hired a raft of graduates across its 27 offices around the country.
The company has welcomed 34 graduates this year, along with ten staff on placement.
One of them is Amelia Pearson, who is working within Fisher German's compulsory purchase and compensation team across its Worcester and Hereford offices.
Pearson said: "I was aware that Fisher German has a strong reputation and an excellent graduate training programme which focuses on both gaining hands-on experience and professional qualifications, so I was extremely pleased to be offered a job after university.
"During my placement I developed an interest in compulsory purchase and compensation, so being able to join the team has been fantastic and there is certainly a lot of work coming up in this area off the back of various new government schemes and policies that are being introduced.
"There are a number of Fisher German employees who were once graduates who are now in management positions within the business, which is incredibly inspiring and shows that there is a clear progression pathway for those who want to move up the career ladder."
Andrew Bridge, managing partner at Fisher German, who started as a graduate himself, added: "At Fisher German, we are committed to improving our colleagues' career prospects by offering clear pathways for progression and supporting them with important qualifications.
"I know first-hand that you can go far at Fisher German if you put the work in, and this is still true today.
"If graduates have the drive and the attitude to succeed, they will do so at Fisher German, and our record intake this year underlines our commitment to nurturing the next generation of talent."raditional tenancies. There is an opportunity to do just that in the Renters (Reform) Bill presently before Parliament."
Rendall & Rittner appoints Alan Todd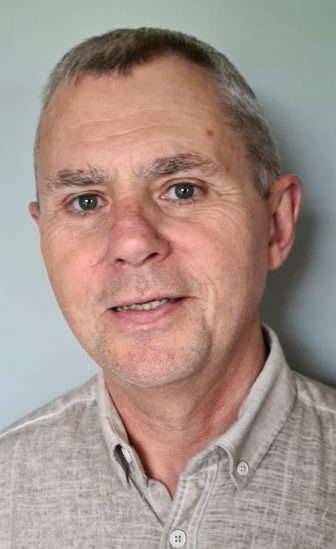 Rendall & Rittner has appointed Alan Todd as programme manager to oversee the delivery of its technology transformation project including MyPlace, its market-leading new customer portal.
Todd will have responsibility for the implementation of the whole programme across all stakeholders internally and externally at the property management agency.
His remit includes co-ordinating the rollout of the system across Rendall & Rittner's entire portfolio of developments over the next 12 months, ensuring training for staff, facilitating ways of working and managing customer impact. He has already established a cross-functional programme steering group with involvement from senior management to help ensure employees are engaged and on board.
Todd has over 20 years' experience in leading large programmes for a wide range of major companies including Mastercard, Western Union, Co-op and the Football Association. His expertise is in supporting and enabling major change within organisations, and he has broad experience across a variety of business sectors.
He said: "I am very pleased that I can bring my broad experience and skills to deliver this major change to Rendall & Rittner effectively and efficiently. My role is to make sure that there is a plan in place that brings everything together at the right time to ensure our technology transformation project, including MyPlace, is implemented in a structured and successful way."