The Property Ombudsman has welcomed two new non-executive directors to its independent board.
Louise Baxter, head of the National Trading Standards Scams Team, and Nick Samuels, non executive director at Gaughan Group and group chair at Stone Circle (Wiltshire Council), will replace Gerry Fitzjohn, former chairman of TPO board, and Mark McLaren.
As well as her role as Head of the National Trading Standards Scams Team, Louise Baxter was previously chair of the Chartered Trading Standards Institute (CTSI) and non-executive director on the CTSI Board. As a recognised expert in consumer regulation, fraud and consumer vulnerability, Louise started the National Trading Standards (NTS) Scams Team in 2012, providing a service that offers a fundamental support system for victims of fraud and scams. She was awarded an MBE for protection of vulnerable consumers from financial abuse in 2017.
Baxter said: "I am delighted to be appointed to the Property Ombudsman. I am excited to work with the Board. With all the current landscape developments I couldn't think of a more exciting time to join. I am hoping to put my consumer expertise to good use and support the Property Ombudsman in making life a bit easier for consumers."
Samuels joins TPO with 20 years' experience in the property industry. As chair of the board for a subsidiary of Wiltshire Council, he has been responsible for driving the change management and governance of the business, devising a strategy and plan for the purchase of affordable housing, and overseeing new sites. Nick has worked with vulnerable communities including homelessness and abusive support to improve the PRS model within Wiltshire and beyond.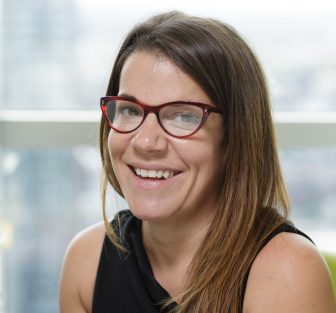 Baxter's previous roles have included COO at Bold and Reeves, group chief operating officer at Myrooms, growth director at Residently and Property Hub, and also director of Expansion at Foxtons.
He said: "I'm very proud to be joining a very successful organisation at an exciting time in its growth. I'm looking forward to the challenges and hope to bring my many years of experience growing businesses to an already successful business."
Commenting on the appointments, Baroness Diana Warwick, chair of the TPO Board, added: "I would like to offer a warm welcome to Louise and Nick as part of TPOs Independent Board. Both have extensive and wide-ranging experience which will be of immense value to TPO as the property sector, and specifically the PRS, transitions through once in a generation legislative change to raise standards in the industry and protect consumers from unfair practices.
"I would also like to take this opportunity to say a huge thank you to both Gerry and Mark for their dedicated years of service to TPO, we wish them both the very best for the future."
RICS appoints Alexandra Marks CBE as new presiding chair of RICS Regulatory Tribunal
The Royal Institution of Chartered Surveyors (RICS) has announced the appointment of Alexandra Marks CBE as the new presiding chair of the Regulatory Tribunal.
RICS' Regulatory Tribunal performs an important role in upholding professional standards and maintaining public confidence in RICS' self-regulatory model. The Tribunal has responsibility for independent decision making through RICS' Disciplinary, Registration and Appeal Panels. It is independently led and consists of 25 individuals, including both RICS professionals and non-members.
Reporting to the Standards and Regulation Board, the Tribunal operates at arm's length from the rest of RICS regulatory operations to ensure its independence and integrity as an effective and fair decision-making body.
Marks will lead the Regulatory Tribunal in the performance of its regulatory function, ensuring its decisions uphold the public interest and retain public confidence in the Regulatory Tribunal, RICS and the professionalism of RICS members.
Joining the Tribunal with a wealth of regulatory and legal experience spanning the last 40 years, she currently chairs the Hardman Trust, Discover Children's Story Centre, and is a Trustee of The Howard League for Penal Reform LawCare (the mental health and wellbeing charity for the legal professions) and Standing Tall (a homelessness charity).
After qualifying as a solicitor in 1983, Marks was elected partner in 1990 at Linklaters, a world leading law firm. In 2002, she was appointed as a part-time judge in the Crown Court, and now also sits in the High Court, and First-tier Tribunal. Alexandra was also Commissioner at the Criminal Cases Review Commission for five years and a Judicial Appointments Commissioner for six years.
Marks said: "I am honoured and delighted to have been appointed Presiding Chair of the Regulatory Tribunal. I look forward to leading and developing the Tribunal in upholding the public interest and retaining confidence in the Tribunal's decision making. I am keen to start working with Tribunal members, the Regulatory Tribunal team and the interim Standards and Regulation Board to support this vital function in RICS' self-regulatory model."
Nigel Clarke, interim chair, RICS Standards and Regulation Board, commented: "Alexandra brings a wealth of knowledge and experience to what is a crucial role within the profession, and which will be invaluable in ensuring that the Tribunal continues to deliver on RICS' commitment to upholding professional standards to the public advantage through RICS' independent self-regulatory model. I look forward to working with Alexandra to reinforce the value of the Tribunal's work."
Rebecca Webb joins Savills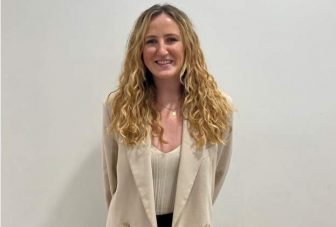 Savills has hired Rebecca Webb as a director within its global occupier solutions division.
Webb will be based in the international real estate advisor's London head office and will lead Savills Europe and Middle East cross border tenant advisory team.
Webb has c.10 years' experience in the real estate industry, advising occupier clients on their office and industrial corporate real estate portfolios internationally and championing innovation, and diversity and inclusion.
Most recently she was transaction manager for Procter & Gamble at JLL where she worked with multiple account service lines supporting the client to adjust to their shifting workplace strategy and portfolio sustainability goals across Europe.
Amongst others, she was part of Cushman & Wakefield's global occupier services team and was seconded to Unilever in Amsterdam where she worked for the head of real estate strategy & transactions for Europe. Prior to this she managed transactions for a number of clients including Unilever, Danfoss, PPD and Amgen in addition to leading communication of their Inspire D&I Gender group and being a member of their Future's Lab.
Webb said: "I am delighted to join Savills at this exciting time for the business and to coordinate business development across the region. I look forward to working with all those involved in providing agency and consulting services to occupier clients across our Europe and Middle East office network and globally."