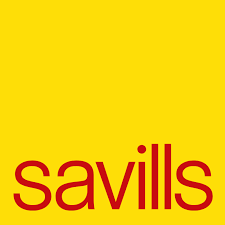 Savills has significantly upgraded its profit forecasts following a surge in demand for high-end homes at the end of last year.
The company reports that trading activity in the last seven weeks of 2021 had been "extraordinarily strong".
Consequently, the estate agency anticipates that pre-tax profits for 2021 will be "very significantly ahead" of previous expectations when it reports results in March, the company said yesterday.
Across the board, investment activity stepped up in the final months of last year as uncertainty around the pandemic began to lift, according to the company.
Savills has seen its share price increase sharply after it lifted profit guidance for 2021.
The share price increased by 6.44% yesterday stand at 1,405 pence per share.
"Despite the backdrop of pandemic–related uncertainty in 2021, the UK performed exceptionally well across all business lines," the trading update from Savills said.
"The UK prime residential market continued to perform exceptionally strongly through the last quarter and volumes in the prime central London market clearly began to improve," the statement added. "Currently there is a definite shortage of sale stock, so despite outperformance in 2021, our expectation of a moderation of activity in 2022 remains intact."
Two-thirds of buyers say choice of property was 'love at first sight'