It seems that Savills has gone rather low-profile about offering Boomin's Michael Bruce's £19m home in Sunningdale.
In early July EYE revealed that the 20,000 sq ft property was showing on Rightmove but could not be found on Bruce's own portal. Within hours of us publishing the story the property was removed from Rightmove by the agency.
At the time no-one from Savills was available to comment about quite why it had been taken down.
Savills have not returned the property to the pages of the UK's largest portal, and we still cannot find it on Boomin, but it is being marketed, as we see below, though perhaps not in the most obvious fashion.
Coyly suppressing the actual address, and only revealing snippets of the glamorous photography used in the original listing, Trevor Kearney, a director at Savills, is now publicising the 'privately available' property in a 'Grade A location' on a LinkedIn page and inviting interested parties to direct message him for more information.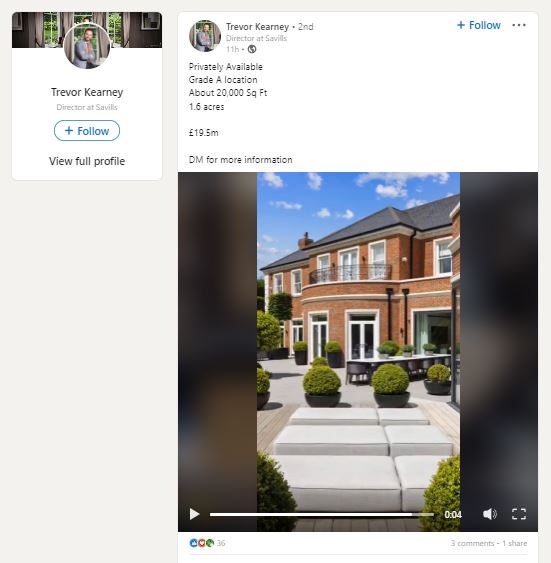 Not quite the high-profile publicity style that usually accompanies the property's well-known vendor.