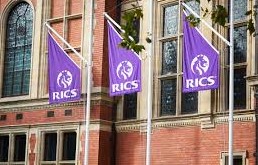 The Royal Institution of Chartered Surveyors (RICS) has rejected a request by former and existing employees at the organisation to launch an investigation into the furloughing of its staff.
According to reports initially published in Building, a group of 40 former and current employees demanded a probe with the same weight as the Levitt report.
The trade publication reports that a spokesperson for the group alleged that RICS opted chose staff to be furloughed because RICS considered them too supportive of the institution's membership over the interests of the RICS senior team.
Nick Maclean, interim chair of RICS governing council, told EYE: "Given the findings contained in the Levitt report, it will be easy to presume that all aspects of the processes RICS has gone through historically were flawed. In discussion of these matters with members of RICS staff, who are completely untainted by the review, I believe however that the difficult decisions taken by RICS, in response to the pandemic, were undertaken properly and without prejudice."
Wrongfully dismissed NEDs say RICS apology is 'difficult to accept'