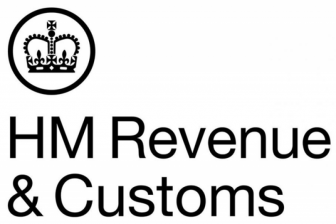 Residential property transactions in September hit 160,950, 68.4% higher than the same month last year.
The data from HM Revenue & Customs (HMRC) also shows a 67.5% increase in transactions month-on-month.
Nathan Emerson, Propertymark's CEO, commented: "The figures show the highest number of transactions in September on record and a 67.5% jump from August, which further evidences the impact the Stamp Duty Land Tax holiday has had on the market.
"With demand in the sector so high, these figures reiterate the need to review the outdated levels at which people start paying stamp duty, reflecting the growth of average house prices, especially given the fact the basic, pre-Covid rates have not changed since 2014."
According to Lawrence Bowles, senior research analyst at Savills, the pandemic-induced race for space and the stamp duty holiday has triggered an "additional" 146,000 transactions since March 2020.
He said: "As a result, annual transaction levels have risen above 1.5 million for the first time since February 2008.
"Even though stamp duty holiday support has tapered down, it's still encouraged many buyers to complete last month to save up to £2,500. But there's more to this activity than a stamp duty holiday: record-low mortgage rates, desire for more space, and a core of unmet pent up demand all continue to push up transaction volumes.
"There's no sign of that demand dropping off. But results from the latest RICS survey suggest supply shortages, which does suggest that we will see transactions soften in the final three months of the year."
Sam Mitchell, CEO of online estate agent Strike, commented: "Property transactions jumped yet again in September as the market enjoyed one final stamp duty holiday hurrah.
"And whilst we might not see quite the level of intensity in the market now the incentive has ended, demand is still far greater than prior to the pandemic and transactions have remained strong so far in October. Plus, with rumours of an interest rate rise on the horizon, we'd encourage sellers to act now if they're weighing up a move.
"The housing market has certainly proved its resilience through the pandemic, but with the Autumn budget just days away there is an opportunity for the Chancellor to put in place policies that will ensure the market continues to go from strength to strength. Whether that be further support for first-time buyers, or a plan to tackle the country's supply and demand imbalance, it's likely there are some changes in store for the property market."