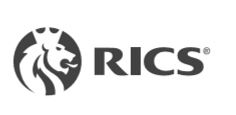 The governing council of the Royal Institution of Chartered Surveyors (RICS) has issued a public apology to the four non-executive directors (NEDs) who were wrongfully dismissed in 2019.
The report into the RICS governance scandal was finally published last month following an independent inquiry by Alison Levitt QC, which concluded that the four non-executive RICS directors, Amarjit Atkar, Bruce McAra, Simon Hardwick and Steve Williams,  had been wrongfully dismissed, and improperly threatened with legal proceedings.
The independent review, which looked at the events that took place following the commissioning of a Treasury Management audit in 2018, concluded that the four non-executive board members, who raised legitimate concerns that the audit had been suppressed, were unjustly ousted from the management board and that sound governance principles were not followed.
The governing council of RICS had previously voted to accept all Ms Levitt QC's recommendations, and that included issuing apologies, which RICS says were made privately, immediately before the publication of the independent review, and have now been made public.
The governing council has also set out the values expected of the institution in response to the independent review conducted by Levitt QC.
The statement, which commits RICS to far-reaching cultural change, is a key element of governing council's reform agenda, alongside the commissioning of an independent review into governance, the introduction of a new whistleblowing structure and a shake-up of executive remuneration.
The governing council accepted all 18 of Alison Levitt QC's recommendations and is now a detailed update on the progress made in their implementation.
The values statement is intended to set the tone for the leadership's vision, restoring pride in the institution and laying out the behaviour expected of all those who represent RICS in line with the forthcoming rules of conduct for members and firms.
It identifies six key values: integrity, transparency, inclusion, collaboration, advocacy, and passion.
The governing council says that it expects these values to be embedded into the organisation through agreed policies and actions, measuring their success through independent benchmarking, regular feedback and reporting against clear targets.
Accountability, providing value for money, championing diversity and creating a sustainable future are also all seen as 'integral elements'.
You can view the statement published by the governing council, by clicking here.
The governing council has also reaffirmed its determination to prioritise the establishment of the independent review of governance, purpose and strategy recommended by Levitt QC. The council says that it sees the work to be undertaken by this review as critical to the rebuilding of trust and confidence in RICS.
To achieve this, council says that it is committed to a truly robust, transparent and independent process in which the views of members and other stakeholders will be heard.
Council will be working with Gatenby Sanderson to identify the best possible candidate for this work.
Once selected, the reviewer will be invited to review and settle their terms of reference with governing council and appoint their own secretariat to support their work. It is hoped that these processes will be completed in time for this independent review to commence before the end of November.
Governing council has also provided a timeline for its response to other recommendations:
+ A review into reward structures and levels for senior executives will be undertaken and a procurement process will take place to select the external advisers who will undertake it.
+ An agreement to deliver a best-in-class whistleblowing process is being drawn up with Protect, the charity which supports employees and businesses in raising concerns at work. A member of governing council will have ultimate responsibility for overseeing whistleblowing, with all investigations conducted by a third party, and the publication of an annual report and benchmarking against similar organisations.
+ Wide-ranging governance reforms are already under way ahead of the independent review. All minutes of Board and committee meetings will be shared with governing council, management board, audit committee and standards and regulations board by the end of October. Management Board will now meet eight times a year, with members of the presidential team excluded from meetings, and any member of a RICS board can now raise any matter directly with governing council.
+ No new instructions will be given to legal advisors Fieldfisher. A new framework is being drawn for procuring legal advisors and a tender process is expected to begin in January 2022.
Governing council will provide further updates on its key recommendations at the AGM on 25 November, which will be followed by regular updates.
Nick Maclean, temporary chair of governing council, commented: "Ethical culture and behaviour are at the core of RICS's identity and we believe our new values statement will be an important step in restoring pride in our institution. However, we are aware that we will be judged by our actions, not our words, and that is why we felt it was important to give an update on our response to Alison Levitt QC's recommendations, with a clear timeline for each one."