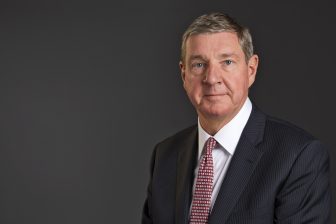 The buy-to-let boom of recent years has fed the stereotype that Brits are obsessed with property. Ever since Margaret Thatcher declared her belief in a 'property-owning democracy' and introduced Right to Buy in 1980, the UK was converted into a country that saw houses as something to make money from, not just to live in.
Having long provided mega double-digit returns for investors, investment in buy-to-let has outperformed all major asset classes in recent years, with total annual returns from buy-to-let property hitting 12% in 2015 or £21,988 in absolute terms.
But the UK government's decision to introduce a number of measures to curb the growth of buy-to-let landlords has prompted concern that the buy-to-let windfall may be coming to an end.
The Scottish government has gone a step further this month in what some investors – and agents – will inevitably see as a bid to kill buy-to-let altogether.
Scotland announced plans last week to bring in emergency laws to freeze rents in a bid to help tenants cope with the worsening cost of living crisis.
Nicola Sturgeon, the first minister, said she wants to ease the impact of the recent surge in energy bills on people living north of the border. The Scottish government also intends to introduce a moratorium on evictions until at least the end of March 2023.
"We will take immediate action to protect tenants in the private and social renting sectors," Sturgeon said.
Sturgeon, who has long called for a freeze on the energy price cap, added: "The Scottish government does not have the power to stop your energy bills soaring, but we can and will take action to make sure that your rent does not rise."
Living Rent, Scotland's tenants' union, described the planned rent freeze as a "huge win that would not have been possible without years of organising by members".
The move was also welcomed by the Enough is Enough campaign, which called for the rent freeze to be extended across the UK.
But the decision was criticised by the Scottish Association of Landlords, which said the government was "attacking landlords for political reasons".
David Alexander, CEO of DJ Alexander Scotland, described the rent freeze last week as a new low for the Scottish government, which is aimed at covering failures in Scottish housing policy under the SNP.
Commenting this week, Alexander said: "The minister in charge of this policy seems to have little or no understanding of how it is to be implemented is both damning and shocking. This all smacks of a thrown together policy to gain some publicity and deflect attention from the appointment of the new prime minister."
"Furthermore, the Scottish government does not even seem to know or understand its own legislation. Another minister explained the lack of consultation with landlords prior to the announcement was to prevent rents being increased before the policy was implemented. As all landlords know rents can only be increased in Scotland with three months' notice and tenants can appeal against any increase.
"The notion that this needed to be announced with no consultation with landlords highlights just how unaware the Scottish government is of how their existing legislation operates and also their desperate need not to consult, not to be open, and to make decisions without any understanding of the consequences."
"The policy will not help anyone in social housing either as their rents are reviewed and changed on the 1st of April, so this is an announcement clearly designed to gain headlines without any real impact on the tenants it purports to be helping."
He continued: "This whole process has been one of short sighted, ill-considered opportunism with little concern for the lives of the tenants and landlords that it affects. Everyone involved in the sector has been inundated with calls as tenants and landlords are worried about how this will impact on their lives. And yet we have A Scottish government minister stating vaguely that there will be an update at some point in the future.
"At a time when Scottish councils are housing the homeless in hotels hundreds of miles from their hometowns; when housing shortages are at a record high; when demand is exceeding supply by thousands; and when 132,000 people are on the social housing waiting list, the Scottish government gives its people a soundbite."