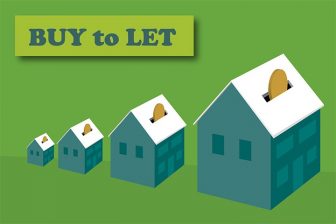 With savers receiving poor returns from banks and building societies in recent years, thousands of people have unsurprisingly continued to turn to residential property as a means of supplementing their income, supported by low mortgage borrowing rates, solid demand from tenants and stable yields, as buy-to-let consolidated itself as the investment of choice.
Even despite a challenging few years for the buy-to-let market, characterised by tax and regulatory changes, investment in buy-to-let has continued to outperform most major asset classes, as Britain's rented sector continues to expand, with a sixth of the population now living in accommodation rented from private landlords.
But new research from Shojin suggests that interest from new investors in the buy-to-let market is waning.
The FCA-regulated online real estate investment platform commissioned an independent survey among 690 UK adults, all of which have investment portfolios worth in excess of £10,000 – this includes all forms of investments but discounts their savings, pensions and property used as a primary residency.
It found that, for 61% of investors, BTL investing has lost its gloss in recent years following many tax and regulation reforms.
Jatin Ondhia, CEO of Shojin, commented: "It's been a year of immense volatility and investors are continuing to balance risks and opportunities against a complex economic backdrop. Crucially, our research points towards some notable trends in real estate investment. For one, it underlines that the appeal of BTL investing is in decline; higher stamp duty, the removal of tax reliefs, and greater regulation in the market are deterring people from traditional property investment."
But the dip in traditional BTL investment could be brief, given that the study showed that most investors still believe "in the resilience of bricks and mortar as an investment asset", according to Ondhia.