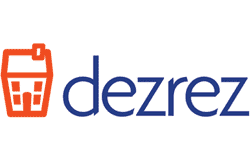 Dezrez has introduced new moving software with a new tool that enables agents to move data as they go.
This new approach, which Dezrez says is the first of its kind in the industry, will, it claims, 'revolutionise' the way estate agents switch CRM's.
The approach is supported by the fact that Dezrez recently added an extra 120 branches to its modern cloud-based CRM.
The "Linkz" system enabled the move to happen quicker than a standard migration and reduced the need for dual running during migration.
The tool is currently available for Vebra and Jupix customers.
Agents can have immediate access to their new system, without losing any data which can sometimes happen during a migration. Inaccurate and incomplete data is flagged to the user so they can clean and update information as they go.
Richard Price, group MD at Dezrez, commented: "We are very excited about what this tool will do for the property industry. For too long moving data between Estate Agent CRMs has been like a box of chocolates – you never know what you're going to get!
"We've already proven how effective this approach is with over 120 branches moving data to Rezi efficiently and accurately. Cutting dual running of systems reduces cost and takes the pain of moving."