The long-awaited Planning Bill, which will introduce changes to the planning system in England, was featured in the Queen's Speech yesterday, and it is likely to have a major impact of the property sector.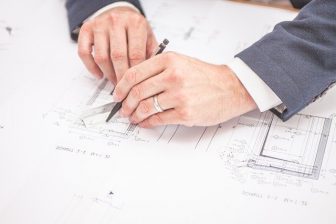 Under the reforms outlined, residential properties and infrastructure should be delivered at a faster pace across the country.
The planning system will be modernised form a slow, document-based one to a more efficient and easier to use digital and map-based service, enabling a more active public engagement in the development of areas.
Melanie Leech, chief executive of the British Property Federation, believes that the government's intention is to create a "seismic shift in how local authorities plan for and deliver new housing, simplifying the process to put an end to inefficiencies and delays".
She said: "This year's Queen's Speech was one of the most significant in recent history for the property sector.
"With the government focused on 'levelling up' the UK and bringing forward new legislation to modernise the planning system to achieve this, the property sector will undoubtedly play a fundamental role in supporting communities across the country to build back better."
Ritchie Clapson, co-founder of propertyCEO, hopes that boosting the supply of much-needed new homes will help will provide significantly more properties for people to buy and rent; good news for estate agents.
He said: "The government's commitment to easing the planning rules and bureaucracy that have frustrated the delivery of new homes historically can only be positive.
"Let's cut out the red tape that's slowed us in the past. Let's build a dynamic and flexible planning system that embraces technology while ensuring our local planning authorities have the resources and scope to prevent a development free-for-all.
"And then let's get out there and build, build, build!"
Chairman of Strawberry Star, Santhosh Gowda, concurred: "Modernising our time-honoured planning laws was never going to be easy, but certainly the idea of a dynamic, flexible, digitalised system is an exciting prospect for all.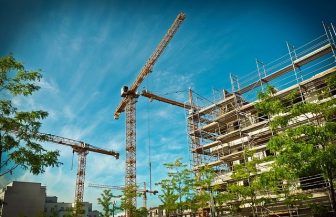 "It will be a balancing act to boost housing supply without compromising on design, community, and ecology, whilst also ensuring it fits with the government's 'Building Better Building Beautiful' ethos too."
Russell Gardner, EY UK & Ireland head of real estate, commented: "The government wants to drive significant deregulation as a catalyst for greater home ownership across the whole country, which will be welcomed by developers and homebuyers."
Alex Rose, director of new homes at Zoopla, believes that the Planning Bill announced yesterday is a positive development that should support many across the country get on the housing ladder.
He said: "Housebuilders play a crucial role in supporting the wider economy and introducing automatic planning approvals in growth areas will also make it easier and faster for housebuilders to build developments. This will have a positive economic impact and help improve the shortage of affordable homes across the country."