Agents listing properties with Rightmove are being asked to check that they are displaying the tenure of a property within the field provided on listings for all of their residential properties for sale.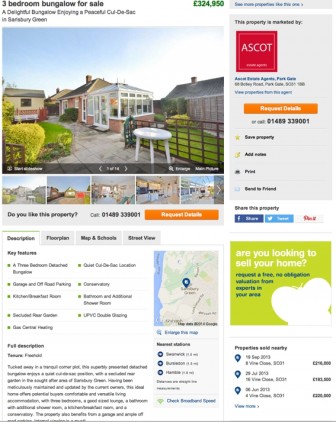 From early July, if the field is not filled in then the listing on Rightmove will instead include a line prompting the home-hunter to ask the agent if the property is freehold or leasehold in England and Wales.
The tenure will display in the usual way if it has been added by the agent in the field provided in their software or when uploading it to Rightmove manually.
The move is to try and ensure listings include tenure in a more consistent way to help home-hunters when searching, and to help educate them about the different types of property tenure available.
Currently 70% of listings already include information in this field.
Rightmove's Legal and Compliance Director David Cox said: "We've had a lot of feedback from users that they want to see tenure information before they view a property.
"The vast majority of agents already display tenure on their listings using the field provided, and so we want to hear from those agents who don't if there are any challenges in sourcing this information or in providing the data in the field in their software before we introduce the change in two months' time."