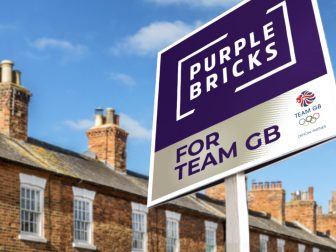 Purplebricks has within the past few minutes provided an update on its lettings management business, and confirmed that it is delaying the release of its half-year figures which were scheduled to be issued to shareholders tomorrow.
The move follows a report in the Telegrapgh yesterday that Purplebricks could face a bill of as much as £30m after it allegedly put thousands of landlords at risk of being fined after failing to follow basic tenancy law.
EYE revealed last month that the online estate agent had failed to properly serve legally required documents to tenants explaining their deposits have been put into a national protection scheme.
During an internal review the company says that it "recently became aware of a process issue in how it has been communicating with tenants on behalf of its landlords in relation to deposit registrations.
"Further enquiries into this matter are currently being conducted and the communications process is now being corrected.
Consequently. the company states this morning that it "is prudent to provide for any potential future claims which could arise under the Housing Act in relation to this regulatory process issue".
The statement from Purplebricks adds: "Early provisional estimates by the Company suggest a potential financial risk in the range of £2m-9m. Purplebricks is now in the process of finalising the level of provision required and associated disclosures and has therefore taken the decision to delay its results for the half year ended 31 October 2021 which were due to be published on 14 December 2021.
"We will make a further announcement on the date of our half year results as soon as practical."
Purplebricks could allegedly face a bill of up to £30m over tenancy deposits