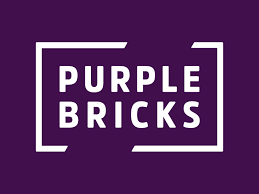 Purplebricks could face a bill of as much as £30m after it allegedly put thousands of landlords at risk of being fined after failing to follow basic tenancy law.
EYE recently revealed that the online estate agent failed to properly serve legally required documents to tenants explaining their deposits have been put into a national protection scheme, and now it is being reported that this could result in substantial fines for the company.
These documents, known as prescribed information, must be given to tenants within 30 days of the deposit being paid. Failure to do this means the tenant can claim back up to three times the value of the money.
Tenants have a six-year limitation period in which to make a claim against either the agent or their landlord. A source with knowledge of the business told the Telegraph that Purplebricks' historic liabilities could be as high as £30m, assuming everyone eligible to make a claim did so.
Alisha Butler of Phoenix Solicitors, a legal firm in Wirral which is representing clients with claims against Purplebricks, told the press: "The court does not have discretion as to whether they can or cannot award compensation; they must award it if the landlord or agent has breached their obligations.
"While claims can be brought against an agent for their failure to protect a deposit, ultimately the buck stops with the landlord, who can be sued as a result of the agent's failure, even if they did not know about that failure."
A Purplebricks spokesperson told EYE: "Due to the introduction of a new lettings IT system, a small number of tenant deposits were not paid into an authorised deposit scheme. As soon as we identified this issue, we took action and have now registered these deposits."
Landlords could face fines after Purplebricks fails to protect tenancy deposits