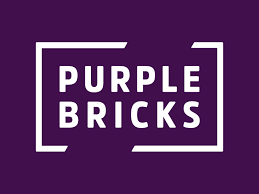 Buy-to-let landlords who recently let their properties through Purplebricks could potentially face fines running into thousands of pounds after it emerged that the online estate agency failed to comply with basic legislation by placing tenants' deposits in a government-backed tenancy deposit scheme, Property Industry EYE can reveal today.
When renting out a property, Purplebricks, like most letting agents, opt to take a deposit from the tenant prior to the tenancy starting. The deposit gives a level of protection to landlords and means that should the tenant breach the terms of the tenancy agreement, such as causing damage or not paying rent, their client (the landlord) can then make appropriate deductions from the deposit.
However, yesterday it transpired that a number of deposits taken on assured shorthold tenancies by Purplebricks were not registered with any one of three government-backed insurance based or custodial deposit protection schemes operated by MyDeposits, Deposit Protection Service (DPS) and the Tenancy Deposit Scheme (TDS), in accordance with the rules.
A Purplebricks spokesperson told Property Industry EYE: "Due to the introduction of a new lettings IT system, a small number of tenant deposits were not paid into an authorised deposit scheme. As soon as we identified this issue, we took action and have now registered these deposits."
Some landlords could now face fines due to Purplebricks' error if it emerges that that the deposits secured were not protected with a government recognised scheme within 30 days.
Tenants can apply to a local county court if they think their landlord has not used a deposit protection scheme when they should have, and if found guilty, the court can order the landlord to pay up to three times the deposit within 14 days of making the order.
Landlords could also face penalties if their agent failed to comply with the tenancy deposit regulation.
If a landlord, or their agent, fails to protect a tenant's deposit and it is reported, they may not just face substantial fines, but could find that their position is considerably weakened where a dispute does arise, whether it is over property damage or rent arrears.
Landlords should also bear in mind that it is possible that a judge may not grant a landlord a possession order when trying to evict a tenant if their deposit has not been protected within the required 30 days.
The Purplebricks spokesperson added: "We are currently communicating to the affected landlords and tenants."