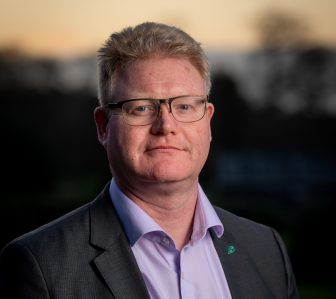 Propertymark has issued a furious response to Shelter's new advertising campaign mocking letting agents.
In the 'satirical' video, the fake letting agent, played by comedian Rory Marshall, relentlessly tries to rent out properties to prospective tenants, in what Shelter claims reflects the raw deal so many renters are getting in the private rented sector.
But following the new video created by Shelter depicting a fictitious agency, 'Only Choice Lettings', Propertymark has publicly called out Shelter, defending agents.
Nathan Emerson, Propertymark CEO, issued this statment: "Shelter's newest attack on letting agents is appalling. Their war on the private rented sector is one of the main reasons why tenants are now faced with very little choice, which is nonsensical given it is the country's second largest tenure and they want to end homelessness.
"Shelter also wish to enhance standards in the sector, but 83% of tenants state they are satisfied with their properties and recent ONS figures show that investment in repairs and maintenance to private accommodation has seen all-time highs over the past 18 months. This is in stark contrast to the social sector that has seen investment in repairs and maintenance at the lowest levels since records began over the last two years.
"The private rented sector is regularly called upon to support the social housing sector, yet its value is being overlooked, undervalued and now ridiculed.
"Thousands of agents take pride in their work, are passionate about providing a good service and go above and beyond for tenants. Shelter's narrow-minded attack undermines those professionals who work hard for their landlords and tenants.
"If Shelter truly wanted to 'fix' the 'broken rented system' they would engage with the sector to understand how to recognise good agents whilst removing the minority of bad ones.
"If Shelter supported us in our calls for the Regulation of Property Agents the sector may get some workable, tangible results.
"Letting agents want to see rogue agents that bring them into disrepute removed, Shelter want to see rogue agents removed. We have common goals to see a high standard sector, but that goal will not be realised in a childish war."
Agents ridiculed in new 'satirical' video ad launched by Shelter