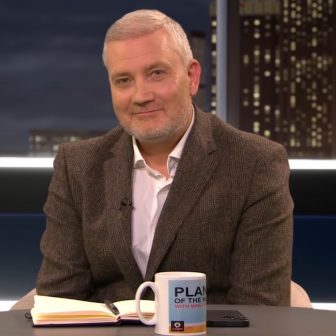 Peter Brooks-Johnson has announced that he is to stand down as chief executive of Rightmove, presumably to spend more time with his bank account.
One wonders whether as with all billionaires he will now dedicate his life and his riches to curing the common cold or childhood obesity or something. He certainly has the wealth to do so.
Peter has been at Rightmove for 16 years and its boss since 2017. His remuneration in the years since his promotion has totalled £7.68m – £1.5m for each year, plus he's sold shares worth seven figures too.
I'm somewhat kidding about Peter being a billionaire and becoming all Bill Gates-like in his retirement, but you get the point. In fact, let me make it more firmly in so far as to say that whilst estate agents have endured huge subscription increases from Rightmove over the years, the management team at the portal has benefited to the extent that they are multi-millionaires and so much so that in 2019 before the pandemic hit, Peter's remuneration more than doubled in a year to reach £2.15m – that's £41,000 per week. 
Yes, Rightmove's boss earned in one week what a good neg earns in a year.
In my critique I take nothing away from the job that Peter has done at Rightmove. He has certainly done nothing improper and his shareholders should be kissing his ring, metaphorically speaking of course. But his huge remuneration has absolutely been at your cost.
Anyhow it seems that the transition to a new CEO will take a while as the portal's stock exchange announcement on Monday states that Peter will stand down in a distant February 2023, some nine months away. Nine months is an interesting period of time to specify and perhaps because that's how long it will take for the clone to be born to take their place at the helm of this super-successful juggernaut that turned 18,900 subscriptions into underlying profit of over £230m last year at a margin of 68%.
It's not a job for mere mortals and in fact if the New Testament were written today they wouldn't reference Jesus turning water into wine – they'd use Rightmove as their example miracle in that they have so incredibly turned agents' own listings into a near quarter of a billion pounds in profit. JC did it once yet Rightmove performs this feat every single year. 
Yes, Peter Brooks-Johnson is in some ways the modern, commercial  equivalent of Jesus.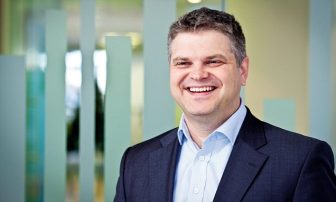 So what happens now? Well whilst the Josh Rayners of this world busily go into bat to identify and filter potential candidates to take the helm, I wonder in which direction the successor will take the golden goose? Which fork in the road that now presents itself will they take – the road well travelled straight ahead – or a fork off of it?  
The temptation for the Rightmove board is to ensure that the new CEO mirrors the old. A steady pair of hands that steers the ship in exactly the same way as the previous guy. No fireworks, no explosions.
The likelihood is that this means a grey-suit lifted from a management consultancy, an MBA goon with an accountancy background plucked from the depths of death-by-spreadsheet and implanted as chief exec. This would be safe and predictable – but a mistake.
And I'll tell you why. Rightmove has an enviable position and is more than comfortable as the cash spewing market leader in the property search space. But with this dominance and monopolistic position comes arrogance and apathy and with these things in turn, a perception that their 'greatness' is unassailable. Lots of big businesses that command huge market share have befallen this complacency and have then been overtaken and often destroyed by new competitors that know not what customers want now but what customers need next. The difference is stark. By the way, by customers I mean both agents and consumers here and the former are those which are taken for granted by the Rightmove leadership and if they continue to do so it will be at their peril.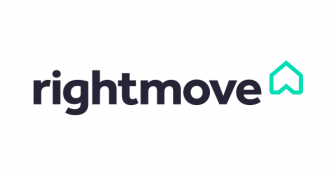 So the new head honcho in my opinion must bring something fresh to the table, not least some empathy for the agents paying their bills and dare I say some innovation at last. It'll be a massive challenge to balance consumer wants, agent relationships and having to pander to a ravenous shareholder base and board that will continue to insist on revenue and profit growth. But if the newbie can be minded to take a proper long-term, 360 degree view (difficult when the average tenure of a PLC CEO is five years) they might just succeed at all of these and bullet proof the business for the next decade or so.
All that said, it seems that there is one thing that we can rely upon in this industry and that's for its large corporate organisations to perpetually do the wrong thing when making such hiring decisions – think Countrywide, Foxtons and Purplebricks (twice).   
Whilst I am hearing some interesting rumours around who might be lining up to be seen as Peter 2.0, February will probably in the end herald a neutral hued Moss Bros ensemble rather than a colorful maverick from within the industry. And that in my view will be the beginning of Rightmove's undoing as its now well-funded competitors gain strength and continue to understand the market dynamic and their customers better than the current number one portal certainly does.  
Russell Quirk is co-founder of ProperPR.