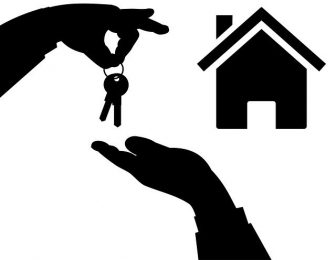 The number of UK home sales dipped by 3% month-on-month in December, amid signs that rising mortgage rates and the wider cost of living crisis are having a negative impact on property transactions.
An estimated 101,920 homes were sold in last month, which was 1% higher than in December 2021 but 3% lower than in November 2022, according to HM Revenue and Customs (HMRC) figures.
The statistics notes in the report state: "The impact of the recent increases in mortgage rates may now be being observed within these statistics."
The report said house sales had generally been stable in recent months but were slightly weaker in December.
Large peaks in residential property house sales were previously recorded in March, June and September 2021, following the temporary impacts of a stamp duty holiday in England and Northern Ireland and similar tax breaks for the equivalent property taxes in Scotland and Wales.
In the financial year to date (April to December 2022), around 938,350 house sales have taken place.
During the same period year earlier, 1,049,450 house sales have been recorded.
Andy Sommerville, director at Search Acumen, commented: "The final transaction data for 2022 echoed the trend we saw throughout the last quarter of the year, reflecting a cooling housing market, weighing heavy under the cost of living crisis. The recessionary period we are now in the midst of, alongside the higher borrowing rates on offer compared to this time last year, has certainly impacted people's appetite to move. This can be seen in the data, which saw a 3% decrease in transaction volumes in December. Although transaction levels tend to seasonally decline at this time of year, it is a sensible assumption to expect to see this trajectory continue in 2023 as we settle into a sustained period of financial difficulty.
Nick Leeming, chairman of Jackson-Stops, said: "Buyers remain in the market and keen to go ahead in areas where supply is available, but where we are seeing a change is in the amount that they are willing to spend in order to proceed with a purchase. Buyers feel much more grounded in reality now with a long-term outlook, as we wave farewell to the frenzied pace of bidding wars seen six months ago."
Tomer Aboody, director of property lender MT Finance, commented: "Many buyers are still looking to proceed with their purchase in order to take advantage of pre-agreed mortgages with lower rates, secured earlier on in the year.
"How transaction levels will look in a couple of months' time could be very different, however, due to higher mortgage rates and fewer buyers prepared to pull the trigger."
Frances McDonald, research analyst at Savills, commented: "Lead indicators suggest this slowdown is likely to continue with mortgage approvals for November down by 30% when compared to the average for November 2018 and November 2019. Our latest buyer and seller survey suggests that needs-based buyers are likely to be the most active this year whilst higher mortgage rates limit more discretionary and lifestyle moves. However, levels of commitment to move amongst those wanting to right size their homes rises significantly over the longer term.
"During 2023 we're expecting transactions to total 870,000, a little under three quarters of the levels seen pre-pandemic. Whilst that is a slowing, it remains above the 740,000 we saw after the global financial crisis.
"Longer term, we forecast that transactions will plateau at around 1.1 million by 2025, slightly below the 1.2 million seen pre-pandemic, given the higher underlying interest rate environment."