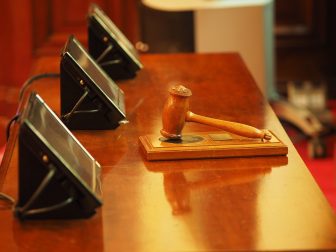 iamproperty has announced that it has launched an enhanced Legal Preparation module to its movebutler platform, designed to help estate agents get clients sale ready faster in a bid to reduce sales timescales and help to reduce fall throughs.
Following a successful trial with a selection of iamproperty's Partner Agents, updates to the module include:
Buyer Searches ordered on instruction – sooner in the process ensuring buyers can make more informed decisions, with advanced warning of any issues that may affect the progress of the sale.
Sellers' Conveyancers will receive a pack including the Title document, Title Insight Report, ID verification* and TA6 / TA7 forms on instruction – removing the need for duplication of information and speeding up the process.
Digital onboarding support with the introduction of client welcome calls – designed to guide agents' clients through the process, increase conversions and improve the overall experience.
This latest launch also includes a more flexible conveyancing offering with the addition of 'Agent Managed Conveyancers', allowing agents to add their local Conveyancers that they already have a relationship with to their Conveyancing panel, without them being required to sign up to additional SLAs.
There is also the option to select 'movebutler Managed Conveyancers' – a panel of Conveyancers managed by iamproperty to provide regular client updates and communications, as well as offering additional support until the sale is complete. An added value service for agents to offer to their clients.
movebutler gives agents the flexibility to customise their conveyancing panel to enhance their current processes, adding up to five conveyancers for clients to choose from. This panel can now include both agent managed conveyancers and movebutler managed conveyancers, designed to help agents see increased conversions and therefore more referral fees.
Ben Ridgway, MD of iamproperty, said: "movebutler was the first of its kind in the UK and we'll continue to develop the platform with new and innovative functionality that stays ahead of evolving market needs. The modular approach helps agents to streamline processes, stay one step ahead of compliance and improve the experience for their clients.
"This year the emphasis on upfront Material Information will really dial up and these latest enhancements help agents to get ahead without adding to their workload. They'll also set agents apart from their competition as they're ultimately improving the moving experience for vendors, giving them more of the tools they need to progress their transaction quicker.
"We want our Partner Agents to feel confident that iamproperty movebutler is the right solution to support their business and help them stay ahead of legislation, meet client expectations, and accelerate their success. The current time to completion is slow and it's incredibly important that any digital tools agents choose work in the background to speed up the process."