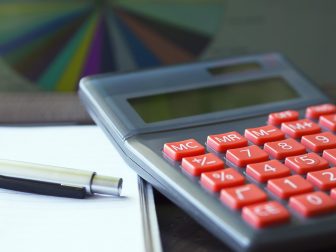 A backlog in the housing market will see rising numbers of people left paying higher mortgage rates which could cause some deals to collapse, warns Jonathan Rolande from the National Association of Property Buyers.
Rolande said it was "inevitable" that more would be hit with increased housing costs at a time many can least afford it.
He commented: "Right across the market, mortgages are becoming increasingly expensive and this will only now become more acute given last week's interest rates rise Many people are already being impacted and even more will inevitably be in the future. It is leaving many borrowers facing the nightmare scenario of having to agree to pay hundreds of pounds more per month or lose out on a property.
"The shortage in available homes piles more problems on top. Recent figures show the share of mortgaged property transactions taking more than six months to complete has nearly tripled since 2019 and everything points to that carrying on for a little while yet. We urgently need to see that trend coming down."
Rolande added that the Bank of England's decision to remove the need to 'stress test' mortgage applications based on much higher rates, means borrowers are in his opinion likely to take even larger loans in the future, further heightening the risk.
Rolande's comments come days after new figures revealed some of the issues currently impacting the mortgage sector.
According to an analysis by Hamptons, the share of mortgaged property transactions taking more than six months to complete has nearly tripled since 2019 to hit a record high of 13.9% this year.
This means that one in seven buyers is unable to complete before the six-month expiry date of their offers.
According to data from UK Finance, there were 71,000 mortgage approvals for a home purchase in December 2021. Nearly 10,000 buyers, based on Hamptons' analysis, will therefore this month be left looking for a new mortgage offer so that they can proceed with their home purchases.
If the rate continues over the next 12 months, many would-be purchasers will be left paying more than they had initially planned, as the delays will cost home buyers thousands of pounds more per year on their mortgage bills.
Since December, the Bank of England has made five consecutive increases to the Bank Rate, which rose to 1.25% on Thursday.
This has pushed up mortgage costs dramatically. Even before the most recent rise, the average rate on a five-year fixed-rate mortgage deal had jumped from 1.5% to 2.6% in six months.
A buyer purchasing an average-priced home whose mortgage offer expired last month would therefore see their monthly payments jump from £730 to £847 – an extra £1,404 per year.