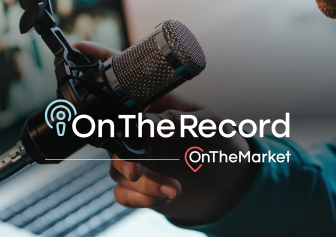 OnTheMarket (OTM) has announced that it is launching a new podcast called OnTheRecord.
The podcast will be presented by OTM's Jason Tebb who will speak with 'leading figures' in the property sector with a view to sharing 'unique insights' in the industry, including the latest market trends.
Season one will launch in July, and Tebb hopes that each episode will provide listeners with ideas to help their agency take advantage of the latest technologies available to help their businesses grow, and create an edge over the competition.
Tebb said: "We've chosen to launch our first ever podcast at a time when estate agents have a rapidly increasing number of PropTech solutions to choose from – from marketing properties and nurturing leads or engaging with clients, to transactional tools and data solutions.
"OnTheRecord " will share OnTheMarket's unique insights into the industry's digital transformation from the perspective of an agent-backed, technology enabled portal at the forefront of many of these innovations, along with the personal stories of the founders who are driving change.
"I'll also get a chance to catch up with some of the leading figures in the industry as well as some old agency colleagues!"